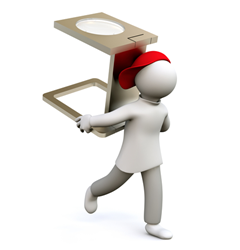 (PRWEB) July 30, 2015
With over 15 years of experience, the highly skilled Artwork Abode team delivers high-end design solutions to businesses of all sizes from small organizations and SMEs to Fortune 500 companies. A trusted partner for many clients over the past decade, the team provides bespoke premedia for any business including posters, package designs and catalogs. Artwork Adobe can deliver creatives quickly and cost-effectively, by providing short production cycles for quality publications.
Dinoj Nair, Business Head said, "Our prepress and premedia services are second to none. Not only do we have immediate access to packaging specialists who can manage the entire process, we can handle Stock Keeping Unit (SKU) roll-outs, plate making templates, resizing, and graphic adaptations".
"We are accustomed to the quick turnarounds required for fast paced marketing settings. This allows us to work quickly and efficiently, while still delivering unbeatable work. Artwork Adobe offers well-versed specialized print formats such as clamshell inserts, and with our expertise in 3D rendering, packaging design and other artwork aspects such as artwork versioning with regard to localization, language and size adaptations – we really do offer something for everyone".
All work meets and exceeds ISO quality standards, and with the team using the latest advanced design software, outsourcing design work to firms such as Artwork Abode guarantees access to documents 24/6.
Outsourcing also means that companies can take on more work, instead of turning it away. This will help increase profits while still delivering world-class projects. As well as saving money clients can expect state of the art infrastructure, advanced security systems and a confidentiality agreement.
Various studies have been undertaken in order to establish the benefits of outsourcing graphic design to specialists like Artwork Abode. The results are clear; outsourcing is the best way for businesses to secure high-quality services from professionals. The financial advantages are also great; bringing in an expert for a defined period of time allows a business access to their knowledge and experience for less than it would cost to add them to the payroll permanently. The competition in the offshore design market is also fierce, helping to keep prices for a commission low enough to suit any budgeting demands.
The best way for businesses to secure high-quality professional services is through outsourcing. Bringing in an expert allows access to knowledge and experience that would normally cost considerable amounts on payroll.
Dinoj Nair added, "Sometimes admitting that a business needs help is the hardest thing to do. However, one small admission can help companies on their way to considerable monetary savings."
To find out more about Artwork Abode, go to: http://www.artworkabode.com/pre-press/