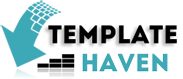 As summer begins to come to a close, the perfect opportunity for project managers to assess or design a project is now.
(PRWEB) July 31, 2015
Whether the project is midstream or about to begin, summer is often a great time to take a step back and organize. With looser personal schedules and less rush, managers can benefit from the slower tempo to sift through a project's progress and assess what is needed. TemplateHaven.com has released customizable templates that can make a difference from the inception of a project or to help re-organize a current setup.
For projects that have yet to launch, the Project Proposal Template helps give ideas the structure and form to pass through the required approval process. Simply update the template to fit the company or brand and then update each slide to fine tune the entire layout of the project.
One of the main issues that may prevent a project from getting off the ground is the lack of a budget. Most projects may not be approved without one in place. To help project managers have a complete plan in place TemplateHaven.com has released a Project Budget Management Template. This Excel document allows the user to organize the project into different categories of cost and track each one using a variety of measurements such as hours. Documenting the budget as it is spent can help managers see a need before it arises down the project timeline.
Once the budget is approved it is beneficial to set up milestones for the project. Milestones allow the management team to check in on the progress of a project and the ability to foresee possible issues along the way. The Milestone Project Timeline Template allows for the customization of project length, increments, and visual display of the timeline.
"Now that you have all the major milestones mapped out, we recommend breaking down those milestones into smaller, manageable deadlines," says Mary Flynn, TemplateHaven.com spokesperson. "A Project Planning Calendar is a really great visual tool that is in a format everyone understands. These can be shared electronically or printed out for everyone to share."
For those managers that are adept at reading Gantt charts, the Microsoft Project Gantt Chart template is ideal to keep track of where each project activity and task is. "The great thing about the Gantt chart template we offer is you can plan for the time it will take to complete something and still enter the actual duration of that task. This allows you to plan for future projects by seeing where you or your team spent the most time," adds Flynn.
With this small toolbox of easy to customize templates, setting a project straight is just as easy as starting a new one. Simply use any of the templates and enter information that has already happened and what the future plans are. As summer begins to come to a close, the perfect opportunity for project managers to assess or design a project is now.
To view all project management templates, visit TemplateHaven.com.