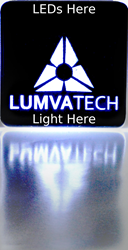 Meeting the demands of our new, major customers.
Anderson, SC (PRWEB) August 11, 2015
Lumvatech has created two new policy documents in direct response to customer audit requirements. Recent visits from major customers revealed the need for Environmental and Health and Safety policies. Lumvatech is committed to operating all facilities in the safest possible manner with added respect for environmental protection including air, water, land, natural, and human resources. The company is pleased to respond to customer requirements explaining the company position on these vital subjects.
ENVIRONMENTAL POLICY
Lumvatech conducts its business in an environmentally responsible manner based on ISO 14001. The standard provides a framework for setting up an effective Environmental Management System (EMS). The standard is voluntary and assists the company in continually improving environmental performance. Lumvatech has a clear goal to improve resource efficiency, reduce waste, and drive down costs. One of the key parts of the policy statement ensures that environmental impact is being measures and improved through management involvement and continual updating of the policy. The policy can be integrated with other management functions and assists companies in meeting their environmental and economic goals. The management team accepts responsibility for setting the targets and performance parameters and measurement of progress.
HEALTH AND SAFETY POLICY
Lumvatech conducts its business in a responsible manner to provide for the health and safety of employees, contractors and visitors. The highest responsibility of the management team at Lumvatech is ensuring personnel safety. One key element is continued modification of objectives to ensure safety as the organization grows. These objectives will be part of employee's goals and evaluation. The policies will be reviewed annually and plans for continuous improvement of the safety of all operations will be the highest priority.
"Our focus is continued evaluation and updating these policies" stated Alan MacDonald Director of Operations. "There are no higher priorities than protecting our employees and the environment."
Lumvatechs management team will continually improve by adapting environmental and health and safety objectives and targets. Ongoing, scheduled annual policy review and evaluation will be a core value. The policies will be posted on the company website and updated annually.