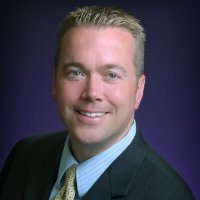 Kent will bring even more energy to our business
Edina, MN (PRWEB) July 29, 2015
Marketplace Home Mortgage LLC announced today the addition of Kent H. Olson to its Executive Team. The addition of Olson, a recognized leader in the real estate business will help Marketplace further its growth as an emerging heavyweight in the industry.
Olson will assume the role of Midwest Regional Vice President of Business - Builder Division for Marketplace Home Mortgage LLC. He brings nearly 25 years of experience from both the lending and real estate sides of the industry, making him a perfect fit for Marketplace to expand their services.
"The addition of Kent Olson to our team enhances our ability to better serve customers as we continue to focus on being a leader in the industry," said Keith White, president of Marketplace Home Mortgage. "We have had tremendous growth with our Business Builder Division because of its focus serving the Realtor and their client, and Kent will bring even more energy to that business proposition."
Olson joins Marketplace Home Mortgage from TheMLSonline.com, where he served as president. His previous experience also includes nearly five years as a Market Center Team Leader with Keller Williams Realty. He has an education in Business and Finance from Minnesota State University-Mankato.
Olson said he is eager to begin leading Marketplace toward further expansion in terms of markets reached and in the number of satisfied customers it assists during the home buying process.
"This role is the perfect blend of my strengths and experiences within the industry," said Olson. "Having worked on both the real estate side and the lending side, I can bring a unique skillset to this company as it rapidly expands into new markets."
Olson said his experience in lending and real estate will help him and the company meet their objectives for growth and service. "Our vision is to help real estate agents and the brokerages they are part of build and implement strong marketing and communication plans to get their message out," said Olson. "Doing this allows us to fulfill our mission of helping our real estate partners create a better experience for the consumer." 
Marketplace Home Mortgage LLC continues to be leader in the industry as it prepares to celebrate its 20th anniversary in the lending business. Marketplace intends on growing not only in the Midwest but in other regions of the country as well.
"There are many talented sales managers, loan officers and marketing coordinators that have worked hard to get this division to where it is," said Olson. "My role is to provide support to those people so they can continue to serve at an even higher level and grow the business."
About Marketplace Home Mortgage:
Nearing its 20th anniversary of providing start-to-finish mortgage services to real estate professionals, builders and individual homebuyers, Marketplace Home Mortgage has built its reputation on competitive terms, and swift and accurate processing with no surprises. Each step is carried out by our experienced and highly trained staff who embrace the highest ethical standards under absolute transparency. Marketplace Home Mortgage is based in the Twin Cities of Minnesota, with offices in southwest Florida; Duluth, Minn.; Omaha, Neb.; and newly opened operations in Milwaukee and Green Bay, Wis. Learn more at http://marketplacehome.com, or on Facebook or Twitter. Reporters and Editors to schedule an interview with a mortgage expert in your market contact Robb Leer 612.701.0608 or robbl(at)leercommunication(dot)com.
###