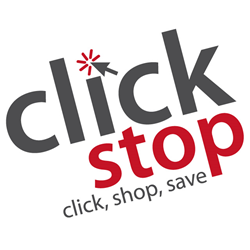 "The desire to help others is a core value and essential part of our identity as a company,"
Urbana, Iowa (PRWEB) July 30, 2015
Clickstop recently donated extra materials to a children's library program in Banks County, Georgia. Leftover webbing, used to make ratchet straps, will be repurposed to create handles on library bags that will be given to children who receive a new library card or visit the library for the first time.
Clickstop owns and operates several brands that serve diverse markets. Banks County Public Library approached Clickstop's flagship brand US Cargo Control about the possibility of donating extra webbing the brand uses to manufacture straps and other tie down equipment for the trucking and transportation industry. Company leaders felt it would be a missed opportunity not to help.
"The webbing we donated was leftover from the manufacturing process," Clickstop Chief Culture Officer Jim Mayhew explained. "Why wouldn't we donate it to a program that is helping children learn to read? Those materials could have easily been wasted."
Employees in the company's manufacturing department custom cut the webbing to the size needed for the bags. Clickstop then shipped enough vibrantly colored pieces to create handles for 50 bags.
The bags will be assembled by a group of seniors who belong to a church sewing club in the Banks County community. All materials for the bags are donated, mostly by generous community members. Though over time, program leaders began to worry they may not be able to keep creating the library bags because of the cost of materials, especially the webbing for the handles.
That's when Banks County Public Library Manager Stacy Krumnow went online and began asking companies to donate scrap materials. Very few responded, but then she found Clickstop.
"We are so excited and thankful," Krumnow said. "If it helps one child boosts his or her confidence to love to read then Clickstop has made a difference in the future of that child and our community."
Just this summer alone the library has distributed 50 reading bags to kids. The library also provides tutoring and lunch programs for children in the community, and works closely with the school district that serves about 2,600 students in the area.
Clickstop takes pride in its philanthropic culture. For years the company has supported its own local, eastern Iowa community in the form of fundraisers, clean-up events and family sponsorship. That passion pushed the company to think big and develop its own non-profit organization, Clickstop Cares, which supports underprivileged children and families in the surrounding area.
"The desire to help others is a core value and essential part of our identity as a company," Mayhew said. "At Clickstop, we expect greatness in ourselves and work to inspire it in others."
###
About Clickstop, Inc.
Clickstop is the parent company of a suite of online retail stores based in Urbana, Iowa. Its focus on great workplace culture has landed the company multiple work environment-focused awards including two first place achievements as the Coolest Place to Work. Clickstop web properties serve diverse markets that include the moving and cargo control industry, energy efficient insulation products, and home organizing solutions. For more information visit Clickstop.com.
About US Cargo Control
US Cargo Control is a leader in cargo control industry, specializing in lifting slings, cargo control, rigging equipment and moving supplies. Focused on offering quality products, timely delivery, and outstanding service, customers can shop the company's entire line of products on USCargoControl.com.