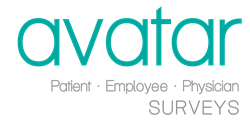 With this survey offering, we are continuing to build out our portfolio, helping to cement Avatar as the one-stop-shop for organizations who wish to provide Smarter Care. - Lynn Ehrmantraut, Vice President of Performance Improvement
Lake Mary, FL (PRWEB) July 29, 2015
Avatar Solutions has received official approval from CMS to administer the Consumer Assessment of Healthcare Providers and Systems (CAHPS) for PQRS Survey.
The CAHPS for PQRS Survey collects information about patients' experiences of care within the group practice setting. In 2015, practices of 100 or more eligible providers must participate or they will receive a 2% penalty in 2017. At this point in time, practices of less than 100 may opt to participate.
The survey is administered annually. The 2015 CAHPS for PQRS survey will be conducted November 2015 through February 2016, with impact on payment beginning in 2017. The survey is administered via a mix of mail and phone administration to a target sample of 860 beneficiaries.
Participating practices must complete and submit the PQRS Survey Vendor Authorization Form between July 24, 2015 and September 22, 2015.
"Our official approval as a CAHPS for PQRS vendor highlights Avatar's commitment to keeping our clients informed and offering the tools they need to ensure they are providing high-quality care," states Lynn Ehrmantraut, Senior Vice President of Performance Improvement at Avatar Solutions. "With this survey offering, we are continuing to build out our portfolio, helping to cement Avatar as the one-stop-shop for organizations who wish to provide Smarter Care."
Organizations partnering with Avatar for PQRS will have access to discounted pricing on other survey offerings, including Clinician and Group CAHPS (CG-CAHPS) and Physician Engagement Surveys. Avatar also offers performance improvement support specific to provider groups, to help ensure group practices get the most from any survey project.
For more information about CAHPS for PQRS or Avatar's offerings, call (312) 236-7170 or visit our website.
###
About Avatar Solutions
Avatar Solutions offers Smarter Items on our survey instruments, as well as Smarter Insights through our reporting tools and advisory team, allowing you make a Smarter Impact on your patients and the healthcare industry. Avatar provides CAHPS Surveys, Patient Experience Surveys, Employee Surveys, and Physician Surveys to some of the most well-known organizations in the country. For more information, please visit http://www.avatarsolutions.com.