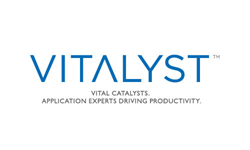 Identifying and addressing technology migration issues early in the process, and coaching employees on how to deal with those issues minimizes overall business disruption and leads to a more productive workforce
BALA CYNWYD, Pa. (PRWEB) July 30, 2015
Vitalyst, the leading provider of employee software coaching and information technology services, today announced that it sees software migration as one of the most critical needs for enterprises to address in 2016. The announcement comes in response to Microsoft's release of Windows 10 and Office 2016, and the continuous frequency with which it will update the operating system (1), while winding down support for older versions of its software (2).
Vitalyst warns that 2016 could be a watershed year for technology migration as Microsoft transitions from its previous version-to-version upgrade model for a continuous, cloud-based operating system update stream. With computing capabilities advancing rapidly, both major and minor changes to critical elements of business software will now take place on a constant, rolling basis. Companies must prepare for a higher demand of support with ongoing employee software coaching programs.
"Identifying and addressing technology migration issues early in the process, and coaching employees on how to deal with those issues minimizes overall business disruption and leads to a more productive workforce," said Nick Wilkinson, CEO of Vitalyst. "The most effective way for businesses to unlock the potential and capacity of their technology investments is through a unique and fully scalable software coaching model that is also capable of handling large volumes of inquiries."
In many cases, ensuring a smooth technology migration is more important than technology advancement itself. As Microsoft integrates its new updating process, the need for employees to be confident and proficient in the technology they use is more critical than ever. Without proper investment in employees, the investment in technology is often wasted, and productivity suffers.
"Businesses that adopt new technologies, but fail to invest in ongoing support and software coaching realize only a small percentage of the return on their technology investment," Wilkinson said. "Employee satisfaction and productivity before, during and after implementation of a new software platform are often the most overlooked aspects of technology migrations. They should be prioritized by IT departments as early in the migration process as possible."
(1) http://blogs.windows.com/bloggingwindows/2015/05/04/announcing-windows-update-for-business/
(2) http://www.microsoft.com/en-us/server-cloud/products/windows-server-2003/
About Vitalyst
Vitalyst, the leader in employee software coaching and information technology services, provides unmatched application expertise and customer service, helping clients maximize return on investment by increasing employee proficiency and enterprise-wide productivity. Clients rely on Vitalyst for insightful and practical solutions about hundreds of applications, smooth migrations, Managed Help Desk Services and in-person and web-based training programs—earning the company status as a Microsoft Certified Gold Partner. Headquartered just outside Philadelphia, Vitalyst also has an office in Cleveland, Ohio. For more information, please visit http://www.vitalyst.com.