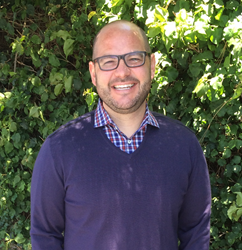 "I couldn't be more excited to be a part of such a thriving group of people."
Newport Beach, CA (PRWEB) July 31, 2015
With extensive experience in the addiction treatment field both as a clinician and an executive, Dustin emboldens Northbound's mission of assisting clients in celebrating one year of continuous sobriety. His passion and enthusiasm for the treatment industry aligns with Northbound's renowned focus on a healthy organizational culture.
Paul Alexander, Executive Vice President and COO, commented, "We continue to attract talented persons in this industry through our emphasis on organizational health and our culture. Dustin is an example of this and we are blessed to have someone of his caliber aboard. He embodies passion for recovery and love for the alcoholic and addict." President and CEO Mike Neatherton added, "Dustin is a great addition to the Northbound leadership structure and his knowledge, experience, and commitment will only strengthen Northbound's strategic anchors. We're fortunate to have Dustin joining our organization."
Dustin most recently served as the Director of Admissions and Marketing at Covenant Hills. Dustin began his career working as an intern for Oasis Treatment Centers and worked his way up the ranks to become Program Director. From there he joined Covenant Hills Treatment Center's admissions department and developed into the Admissions Director and then ultimately took over marketing as well. "I have always had the utmost respect for the treatment that Northbound provides." Dustin stated. "I couldn't be more excited to be a part of such a thriving group of people."
About Northbound
Northbound Treatment Services is a nationally recognized, private, residential alcohol and drug treatment program located in Newport Beach, CA with an Intensive Outpatient and Continuing Care Program in St. Louis, MO. Northbound provides quality treatment services designed to help individuals recover from drug and alcohol addiction. Our treatment modalities are research based and proven to effectively disrupt the cycle of addiction.