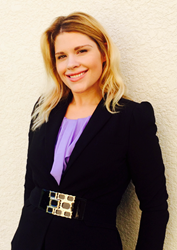 Suicide is 100% preventable. The problem is the medical community is not equipped to react fast enough when someone becomes depressed, so people fall through the cracks and die needlessly every day.
Tampa, FL (PRWEB) July 30, 2015
Using the latest online digital technologies, happiness expert Kay Walker is on a mission to eradicate suicide and teach people more effective ways to prevent and manage major depression.
"Suicide is 100% preventable. The problem is the medical community is not equipped to react fast enough, so people fall through the cracks and die needlessly everyday," says Walker. "I'm out to end suicide. Some may say that's unreasonable. But it's a game worth playing."
Walker has produced the website ReadThisBeforeYouKillYourself.com. Her book of the same name "Read This Before You Kill Yourself" was also published in July and is available on the site (as well as on Amazon.com). An alternate edition is titled "The Feel Better Now Book" and is targeted towards less severely depressed people seeking relief.
"I created these resources to inform people of their options. The standard treatments are antidepressants and Cognitive Behaviour Therapy. These can be effective, but there's an entire suite of lesser known tools that can be just as helpful. They are currently not used by the medical community that responds to people with depression."
Walker has designed a revolutionary online course. She recommends an entire strategy that closes the gap between initial onset of depression and the beginnings of recovery. Her online course uses a combination of neuroscience theory, ontology (the study of being) and some conventional psychological approaches to disrupt negative thought patterns.
The web site offers a series of innovative resources including:
7 Days to Feel Better …a 7-day online course available for free with the purchase of Walker's book, "The Feel Better Now Book", or $29.95 on its own. It's delivered over email. Participants receive multiple touch points each day with lessons, worksheets, and personal coaching support. It's designed to provide support to people through the privacy of their own email and web browsing experience.
Ask an Expert tool… a free resource to connect a site user to Walker's team of depression and suicide experts who can provide advice, guidance and referrals to services to help those in need. The user can ask any question to receive a response within 24 hours.
Learn Library: Dozens of free articles on various tactics, therapies, tools and information to educate a depression sufferer on how to start to recover from their illness.
The Books: Read This Before You Kill Yourself ($24.95) and Feel Better Now ($24.95) are available as an instant downloads or in soft cover editions.
Depression and Suicide Data
According to the Centers for Disease Control and Prevention (CDC), about 9 percent of adult Americans are diagnosed with depression each year. According to the CDC, in 2013, 41,149 people committed suicide. Suicide is the 10th leading cause of death for Americans. And suicide rates are growing.
About Kay Walker
Walker is a survivor of a suicide attempt. Prior to 2012, when she tried to end her life, she was a successful event planner. Her obsession with career success led to unhealthy behaviors that caused her body to malfunction. She quit her job to focus on getting better and spent eight months struggling. She sought treatment from multiple experts in many disciplines and found that many therapists and doctors had different opinions about her situation. She tried many therapies and when she could not find a treatment and her symptoms got worse and she tried to end her life. Three years later, her book and site is a direct result of a promise she made to "eradicate suicide." After studying neuroscience and psychology at the University of Waterloo in Canada, Walker decided to focus her efforts on the Internet. She learned digital marketing and publishing and worked at the digital agency Cyberwalker Digital (based in Tampa)
For more information or to book an interview, and to get a copy of Kay Walker's books (paperback or ebook) and to try out her online course, contact Kay Walker at press(at)cyberwalker(dot)com. Call 813-501-8043.