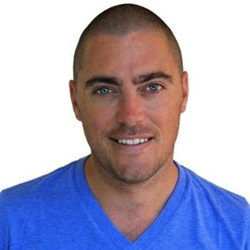 Free access to Wi-Fi continues to get rolled out in cities all over the world, making it easier to stay connected everywhere you go, without interruption.
New York, NY (PRWEB) July 30, 2015
Technology has improved the way consumers travel in many ways over the years, from booking hotels and airline tickets on-the-fly to accessing their favorite music and photos from anywhere in the world. But what's on the horizon, what's hot now, and how can these new technologies further enhance the travel experience? In its ongoing One-on-One interview series, ExpertFlyer.com sat down with tech expert and travel writer Dave Dean to find out what's hot, and what's not.
For those who love to share their experiences with friends, Dean says they may want to explore Periscope, a real-time streaming video app that is gaining traction among travelers. "Periscope is really beginning to make it onto the travel scene, but is dependent on a good Internet connection," he explains. "The good thing is that free access to Wi-Fi continues to get rolled out in cities all over the world, making it easier to stay connected everywhere you go, without interruption."
Dean also mentioned some of the interesting new things hotel chains are providing to their guests, including the ability to use their phone or Apple Watch as a room key in Starwood hotels or choose their room in advance of arrival to help expedite check-in and check-out processes. He expects many more hotel apps will become available over the next couple of years.
So what technology does Dean rely on when traveling? "I always take a travel-sized power strip so I can charge up to four devices simultaneously with one power outlet, which has proven invaluable time and time again. When flying, I have an eye mask and noise-canceling headphones with me," he explains. "Whether it's a noisy neighbor or the roar of the engine, the combination of eye mask, headphones, and a great selection of music make it a more relaxing flight."
"As a travel information company that uses technology to deliver real-time data to our customers, we understand how technology is changing the way we all travel," explains Chris Lopinto, president and co-founder of ExpertFlyer.com. "Our free Seat Alerts app, for example, helps travelers get out of the middle seat for a more enjoyable flying experience and advancements in a variety of technologies is simply making travel easier and more fun."
In a recent Family Travel survey conducted by ExpertFlyer, the company asked 1,100 participants to rate their top travel apps and asked Dave Dean to chime in on the survey's findings. "Google Maps is great and with the addition of proper offline navigation later this year, it will be invaluable for international travelers," he said. "I also use the forums at TripAdvisor for tracking down obscure transport routes and prices. In addition to these, I also like Tripit, Google Translate, XE Currency, and Here Maps for offline mapping use. These are extremely helpful with day-to-day travel and vacationing."
To read the entire interview with Dave Dean, please visit ExpertFlyer's blog.
About Dave Dean
Dave Dean is a former corporate IT worker turned full-time traveler, writer, and book author. A regular contributor to About.com's Travel Tech and Gear, Dave explores everything you need to know about technology and gear for travel, whether it's a two week vacation to Aruba or a year-long trip around the world. In addition to writing for About.com, Dave manages his travel blog, What's Dave Doing, founded travel technology site Too Many Adapters, and published "Hammocks and Hard Drives: The Tech Guide for Digital Nomads."
About ExpertFlyer.com
Each month, ExpertFlyer's One-on-One blog goes face-to-face with the travel industry's leading decision makers to discuss and address topics relevant to many of today's business and frequent travelers.
ExpertFlyer.com was conceived and created by an eclectic team consisting of a veteran elite tier frequent flyer, an airline captain and corporate travel manager, and information technology professionals to deliver a 24/7 real time powerful air travel information service. The company provides its subscribers and corporate travel managers alike with a complete, concise and efficient way to access the ever-changing details of worldwide air travel information. For more information, please visit expertflyer.com.
Stuck in the middle seat again? Download the free Seat Alerts app from ExpertFlyer and get the window or aisle seat without hassle or frustration.
# # #