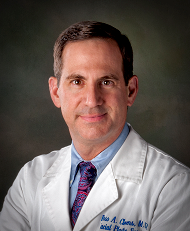 Melbourne, FL (PRWEB) July 30, 2015
Ross A. Clevens, MD, FACS has been reappointed by the University of Central Florida's (UCF) College of Medicine as Assistant Professor of Plastic Surgery. This is Dr. Clevens' second appointment by the prestigious school. Over the past five years, Dr. Clevens has worked closely with the university, developing a strong presence and a valuable mentoring program for medical students.
The University of Central Florida's College of Medicine was established in 2006, and is one of the only medical schools in the United States to be built from the ground up. Since that time, the medical school has garnered a strong reputation as one of the best in the state. Dr. Clevens was initially recruited by UCF when the medical school opened its doors, as one of the first specialty practitioners to become an assistant professor. As one of central Florida's top facial plastic and reconstructive surgeons, Dr. Clevens brings a high level of experience and skill to the influential medical program.
As a faculty member at UCF, Dr. Clevens routinely invites medical students to spend one-on-time with him for in-depth skill and instruction. A dedicated mentor plays a core role in the success of a young doctor. Dr. Clevens brings enthusiasm and an unbridled passion for aesthetic medicine to the students at UCF.
Giving his time to students plays a large part in Dr. Clevens' life. He shares his excitement at the opportunity to work with some of tomorrow's top doctors, "I am delighted to continue my involvement with the University of Central Florida's College of Medicine. Mentoring medical students is incredibly rewarding for me personally, and is important work as we prepare the next generation of Facial Plastic Surgeons to provide patient care and continue to innovate in this exciting area of medicine."
Dr. Ross Clevens is the founder of Clevens Face and Body Specialists; he has 20 years of experience in aesthetic and reconstructive facial plastic surgery. Dr. Clevens is the only practicing Board Certified Facial Plastic Surgeon between Stuart, St. Augustine, and Orlando. Ivy League trained, Dr. Clevens completed his undergraduate education at Yale, medical school at Harvard, and residency and fellowship at the University of Michigan. He has been practicing in the central Florida area of Melbourne since 2001.
To find out more about Dr. Clevens' appointment as Assistant Professor at the UCF College of Medicine, contact Clevens Face and Body at 321.727.3223. Patients interested in discussing any of the various procedures Dr. Clevens performs should arrange an initial visit at one of his four office locations: Melbourne, Suntree, Merritt Island, and Vero Beach.
Contact:
Teresa Beard
Clevens Face and Body Specialists
707 West Eau Gallie Boulevard
Melbourne, FL 32935
321.727.3223
http://www.drclevens.com