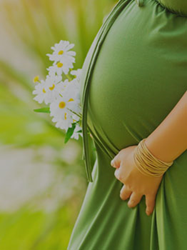 San Diego, CA (PRWEB) July 30, 2015
Extraordinary Conceptions recently debuted its new television commercial advertising campaign highlighting "Hope for Parenthood." Airing on Fox, the campaign shines a compassionate spotlight on infertility, and the inability couples share in not being able to traditionally build a family.
Having helped individuals and couples all over the world, the commercial describes how Extraordinary Conceptions supports those yearning to have children through the heartfelt journey of surrogacy.
Filmed in a homey setting, this 30-second memorable campaign features a couple describing their struggles with infertility. After reaching out to Extraordinary Conceptions, their dreams of parenthood come true through the help of a caring surrogate.
Toward the end of the commercial, the centerpiece outdoor imagery is of the couple holding their baby which captivates viewers.
Also sparking an interest in the piece is the ability for women to learn more about surrogacy. "We wanted to convey how a woman can not only help someone's dream of having a baby come true, but that they could also financially and emotionally benefit from this experience as well," said Erica Hawkesworth, director of marketing at Extraordinary Conceptions.
Hawkesworth added, "Surrogates are women who love being pregnant and realize the importance of having a family, and they can help their own families with the extra income and the emotionally rewarding experience that brings families closer by becoming a surrogate."
Extraordinary Conceptions has a strong foothold in social media outlets and other avenues in San Diego County and beyond. Hawkesworth said the goal of their Fox commercial was to provide a sharper visual effect in how their agency helps people struggling with infertility, as well as same sex couples, finally have a family – because everyone deserves the love of a child.
About Extraordinary Conceptions:
Extraordinary Conceptions is an International Egg Donor and Surrogacy Agency located in Southern California. Extraordinary Conceptions' mission has always been to help as many people as possible fulfill their dreams of having children. They continue to stand up for equality and fight against discrimination in order to help create families all over the world. Please visit their website http://www.extraconceptions.com or call 760-438-2265 for more details on becoming an intended parent or learning more about being an egg donor or surrogate for someone who has been struggling with their fertility.