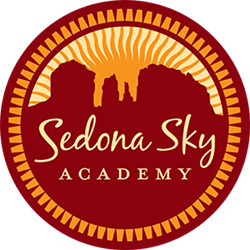 RIMROCK, Ariz. (PRWEB) July 30, 2015
Sedona Sky Academy, a specialized academy exclusively for adolescent girls ages 13-18, has announced the hiring of Stephanie Rosebaugh, M.MFT, as Clinical Director and Aftercare Specialist.
Rosebaugh joins the Academy after spending two years as a transition coach for a well-known, nationwide provider of in-home aftercare support services for struggling teens. Prior to that, she was a transition coach and clinical supervisor/ therapist with a residential treatment center for emotionally and behaviorally at-risk adolescent girls, and a therapist at Abilene Christian University in Texas. She has conducted trauma and grief groups for adolescents, completed EMDR training, and utilizes research-based tools for aftercare and transition planning.
"We are delighted to welcome such a compassionate and energetic professional to our team," said Tammy Behrmann, Executive Director of Sedona Sky Academy.
Rosebaugh earned her master's degree in Marriage and Family Therapy from Abilene Christian University, and an undergraduate degree in Psychology. Her first day with Sedona Sky was Monday, July 27.
"I am so happy to join this great team," said Rosebaugh. "My passion is helping adolescents overcome obstacles and learn vital skills so that their future is one of accomplishment and success. I am eager to help our Sedona Sky girls realize their potential."
Located just outside Sedona, Arizona, Sedona Sky Academy is a fully licensed and accredited residential treatment center serving adolescent girls ages 13-18 who may be experiencing family or peer conflict, academic failure, self-esteem issues, drug or alcohol use, and more. With 30 acres set in idyllic year-round weather, program highlights include a world-class horsemanship program, competitive athletics, rigorous college-prep academics and SAT and ACT scores above the national average, and outstanding family workshops and peer mentorship programs. For more information, visit http://www.sedonasky.org.
###