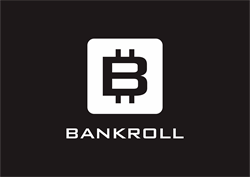 A LEADING EQUITY CROWDFUNDING PLATFORM Connecting Entrepreneurs and Startup Businesses with Angel Investors and Venture Capital Investment
Sydney, Australia (PRWEB) August 03, 2015
The equity crowdfunding platform TheBankroll.com proves a successful launch worldwide.
TheBankroll.com equity crowdfunding platform already has a strong following connecting Entrepreneurs and Startup Companies with the right kind of investing partners including Angel Investors and Venture Capital Investment
"We said from the onset that in terms of companies, The Bankroll will consider deals of any size and from any country in the world," says Rob Payne, Founder and CEO of TheBankroll.com.
Equity crowdfunding is available to connect entrepreneurs and investors. The Bankroll.com is a conduit for early stage startups that may require a small investment, companies that require mid-size investments, as seen in reality shows like Shark Tank, Dragons Den and the Startup Hour, or even larger, more complex size deals.
While there are already different equity crowdfunding portals operating worldwide, such as Crowdfunder, CrowdLanding, Crowdcube, EquityNet, Companisto, Seedrs or FundedByMe, we wanted The Bankroll to be a truly global player, in line with the country's prevailing jurisdiction and security regulations for equity crowdfunding" added Mr. Payne.
"Since launching the The Bankroll.com platform we have already had first companies funded by investors in various countries. Mr. Payne continued, "It proves the immediate benefit to the entrepreneur or startup company using TheBankroll.com in that they are able to access a global audience of potential investors simply by connecting with us and featuring the company."
According to a recent report by Massolution the crowdfunding industry is on track to account for over $34 billion and surpass funding from venture capital by 2016. Equity crowdfunding, the newest category of crowdfunding, opened publicly in September 2013, has already grown to an estimated $1 billion invested online and is estimated to account for $2.56 billion in 2015. If equity crowdfunding doubles every year like the rest of crowdfunding has, then it could reach $36 billion by 2020 and surpass venture capital as the leading source of startup funding.
Mr. Payne stated, "Our vision is to be a powerful new force in this giant new capital market and see The Bankroll being recognised as the one global equity crowdfunding platform that can showcase any deal, regardless of size, space and location."
http://www.TheBankroll.com
Connects the right partners
Vancouver – London – Düsseldorf – Zürich - Singapore - Sydney