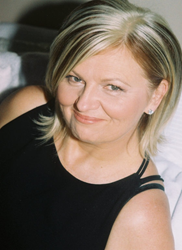 Luz Delia practices what she believes and spreads it to all she meets. Appreciation of her global vision of health and total Well-Being is present in her book. ~ Beverly D.
Dallas, TX (PRWEB) August 01, 2015
BeverlyD, owner and founder of BeverlyD Luxe Organic Hair Care, has announced her official support for the March4thforWellBeing foundation, making hers the very first small business donation to kick off the campaign for healing and Well-Being.
BeverlyD has helped women feel and look beautiful for over thirty years. Her legacy includes a complete line of raw, organic hair care products, as well as her book, Hair Now!— The Seven Devotions of Hair Enlivenment.
A variety of luxurious BeverlyD hair products will be available for purchase, and for each whole beauty product sold, twenty percent of the proceeds will go to the Foundation.
A longtime friend of Luz Delia, BeverlyD was inspired by her dream, purpose, and vision in creating her non-profit foundation. Luz Delia has used her life experiences and learning to lead the charge to inspire humanity to create a future of healing and Well-Being, as well as to write her stunning book, Oh My Body! The Undiscovered Miracle of Our Lives. It is a call to wake up, to reveal to every woman and child their most precious gift— their body.
Luz Delia has a vision: "Transformare el satus de existensia!"—to "intentionally Invent and transform our environment so our children's children are born into perfection." Her book is the catalyst for that vision. Ten percent of the gross proceeds for every book sold at this conference will be donated to Abi's Ferrin's Foundation to help empower underprivileged and abused women worldwide.
For additional information please contact:
Tammy Markee-Mayas
(760) 715-8447, Tammy(at)LuzDeliaGerber(dot)com
luzdeliagerber.com
As author of Oh, My Body! The Undiscovered Miracle of Our Lives, Luz Delia continues to demonstrate her selfless commitment to others and their Well-Being. The results she has witnessed through her educational events, public speaking, and published writing reinforces her belief that true Well-Being brings boundless joy and meaning to life. To learn more about Luz Delia and her new book, go to http://www.LuzDeliaGerber.com/OhMyBody.