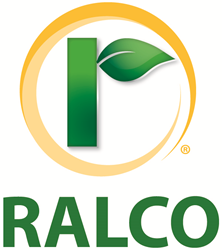 The Ralco Enrichment Center offers the chance for fair goers to see first-hand what modern agriculture production looks like
Marshall, MN (PRWEB) July 31, 2015
Ralco is honored to announce that it is the primary sponsor of the new Ralco Enrichment Center at the Lyon County Fair to be held August 5-9 in Marshall. The Ralco Enrichment Center is an interactive experience where the public can learn more about where their meals come from and how agriculture impacts their daily lives. This unique exhibit also features a birthing center for fair goers to watch and experience the live births of piglets, dairy calves and other livestock.
The endeavor provides Ralco and other contributors with an opportunity to bridge the gap between responsible agriculture production and public perceptions. Ralco President Jon Knochenmus said it's important for the agriculture industry to have open communication with the public.
"Today, now more than ever, the public is interested in where their food comes from," Knochenmus said. "The Ralco Enrichment Center offers the chance for fair goers to see first-hand what modern agriculture production looks like, meet real-life farmers and ask questions that matter to them."
Also, The Ralco Enrichment Center is a free exhibit for all fair goers of all ages, and gives them the opportunity to see live births, twice daily milking demonstrations in addition to presentations and other special activities. The Enrichment Center will be open 5-8 p.m. Wednesday, 10 a.m.-8 p.m. Thursday-Saturday and 10 a.m.-6 p.m. Sunday. The Enrichment Center is located in the former commercial exhibits building next to the hoop barn near the 4-H structures. There is no admission fee to the Lyon County Fair.
Ralco is a third-generation family owned multinational company with distribution in more than 30 countries. A leading global provider of livestock nutrition, animal health products and crop enhancement products; Ralco supports large segments of the livestock, poultry, aquaculture and crop industries.
For more information about Ralco contact:
Ryan Wendland
330 3rd Street
Balaton, MN 56115
(507) 337-6819
ryan(dot)wendland(at)ralconutrition(dot)com