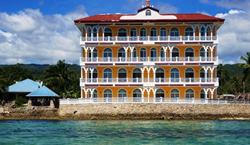 Chicago, IL (PRWEB) July 31, 2015
Financial Poise Webinars, West LegalEd Center, and the ChamberWise Education Consortium are pleased to announce the August 4th premier "Representing the Commercial Tenant," a one hour webinar designed to help attorneys, real estate professionals, and other trusted advisors represent business clients looking to lease commercial real estate.
This one hour webinar is the latest installment of the series "Real Estate Dumbed Down," one of many webinar offering of Financial Poise Webinars. Moderator Jeffrey Friedman is a partner in one of the Midwest's busiest real estate law practice at the Levenfeld Pearlstein law firm. CLE credit is available for attorneys, though the subject matter is intentionally discussed at a level and pace understandable to the non-attorney.
Jeff's expert panelists for the webinar will include Joe Brocato (Gozdecki, Del Giudice, Americas, Farkas & Brocato LLP.); Michael Napovanice (Orion); and David Gelfand (Colliers International). Click here for more information or to register for the webinar.
ABOUT FINANCIAL POISE:
Financial Poise provides unbiased news, continuing education, and intelligence to private business owners, executives, investors, and their trusted advisors. For more information contact David Strait at dstrait@financialpoise.com or 312-469-0135.