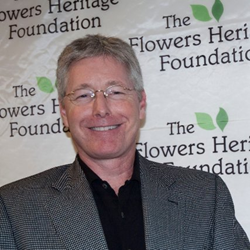 "The future to affordable and quality care rests on device innovation in two areas: Devices that improve treatment efficiency listing costs for routine diagnosis and treatment, and devices that provide incrementally higher value, stated Loker.
San Francisco, CA (PRWEB) July 30, 2015
Morf Media Inc., developer of Morf Learning™, and ComplianceOnline, a division of MetricStream, today announced Tom Loker as a keynote speaker for Day One at the Medical Device Summit 2015 in San Diego, California, September 17-18, 2015 at the Hilton San Diego Bayfront. Register for early bird pricing before August 3, 2015.
Loker, a businessman, author ,speaker, startup consultant, advisor to SYDK.ORG and contributor to California Political Review, will kick off Day One with an inspirational keynote entitled: Growth and Opportunities 2020 with a Vision 2020 and Beyond. Loker has had an extensive history in healthcare. As an Angel Investor, mentor and advisor at Keiretsu Forum and Venture-Med and an established operations manager with serial successes at startups, transitional companies and turnaround situations, Loker has had a long career serving in the fields of science, technology and healthcare related industries.
Loker will provide a view of changing healthcare for the better in 2020 and the longer term. "The future to affordable and quality care rests on device innovation in two distinct areas: Devices that improve efficiency of treatment listing costs for routine diagnosis and treatment, and devices that provide incrementally higher value based on better quality of life," stated Loker. "The former will be the key to driving the cost down for necessary, insured care, the later for choice based value purchases increasingly from retail out of pocket payment for higher quality of life care."
The Medical Device Summit will be one of the largest gatherings of medical device companies, suppliers, professionals and experts in 2015. This year has shown that the industry continues to face a number of issues that will be affecting it in the long-term. The controversial medical device tax, the increasing threat of cyber-attacks, the fast pace of technical developments and the regulatory hurdles that these bring up – these are topics that the industry as a whole needs to discuss, debate and discover new strategies.
This event gives professionals the opportunity – whether they are new entrants in the field or middle management or veterans – to interact with the leading minds in the industry about the current state of laws and technology and government oversight and more. Professionals will get CPE RAC (Regulatory Affairs Certification) credits after attending workshop. They will also get prime networking opportunities with their industry peers from the across the US.
"The Medical Device summit is a premier gathering of regulators, industry veterans and policy influencers," said Mark Mitchell, SVP Corporate Development MetricStream and business head for ComplianceOnline. "It is a great opportunity to share ideas, experiences and train on important compliance challenges and we are excited that attendees will gain perspective of regulatory compliance while networking and sharing best practices with colleagues. Valued peer relationships in the risk management and compliance discipline are absolutely essential, and we are helping to foster those relationships."
"We're thrilled to host Tom Loker as a leading inspirational keynote this year," said Angela Bazigos, Morf Media Inc. chief compliance officer and co-chair of the Medical Device Summit 2015. "The discussions, debates, workshops and exhibitions will also throw light on the direction the industry will take in the future – making it all the more important for today's medical device professionals to actively take part in this year's vital event."
For more about Morf Media Inc and Morf Learning, please visit morflearning.com.
Twitter @morfmediainc
About ComplianceOnline
ComplianceOnline is a leading provider of regulatory compliance trainings for companies and professionals in regulated industries. ComplianceOnline has successfully trained over 45,000 professionals from 9,000 companies to comply with the requirements of regulatory agencies. ComplianceOnline is headquartered in Palo Alto, California.
ComplianceOnline is owned and operated by MetricStream. MetricStream is a market leader in Enterprise-wide Governance, Risk, Compliance (GRC) and Quality Management Solutions for global corporations.
MetricStream DBA ComplianceOnline is the market leader in enterprise-wide Governance, Risk, Compliance (GRC) and Quality Management Solutions. MetricStream solutions are used by leading global corporations in diverse industries such as Financial Services, Healthcare, Life Sciences, Energy and Utilities, Food, Retail, CPG, Government, Hi-Tech and Manufacturing to manage their risk management programs, quality management processes, regulatory and industry-mandated compliance and other corporate governance initiatives. MetricStream's customers include UBS, Société Générale, Pfizer, Philips, Cummins, Kellogg's, Mondelez International, SanDisk, and NetApp.
About Morf Media, Inc.
Morf Media, Inc. is shaping the future of enterprise compliance training for the mobile workforce. For the first time, a digital compliance training system, Morf Learning™, provides one to one training to millions on a smart phone or tablet. Now in pilot with more than 100 major companies in the financial services and life sciences industries, Morf Learning is proving to be cost-effective and engaging. Morf Learning offers secure centralized reporting on an individual's progress, course completion and other behavioral data. The platform includes a library of certified courses, and offers an easy to use built-in authoring solution for rapid development and deployment of custom, company-specific policies and alerts. Founded in 2013 by a seasoned management team, the company is based in San Francisco. For more information, please visit http://www.morfmedia.com.
Contact:
Heidi Wieland
Vice President Marketing
Morf Media, Inc. USA
805-722-7413
Heidi@morfmedia.com