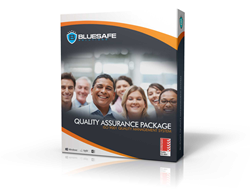 Due to services like this, more and more small businesses are taking on the giants and winning in the marketplace.
Sydney, New South Wales (PRWEB) July 30, 2015
What's the main reason for small, medium and large enterprises alike that scramble for the coveted ISO 9001 Quality Assurance seal of approval? Is it out of a genuine down to earth desire to provide the highest quality service, with the best customer experience available? Possibly. More than this, however, it's found to be one great advertising advantage that really boosts the profile of any company involved in Government Procurement and Tendering, especially for those wanting to secure Local Council Contracts of Work or securing Military and Government Contracts.
Think about it. Securing just one of these contracts can bring in the amount of work that can literally catapult a business to new levels in a very short period of time. What most small to medium business managers or owners don't realise, though, is that many of these contracts aren't merely driven by budget, although it is a significant contributing factor. Managing Director of BlueSafe Solutions, Justin Gambino, says, "Most of our client base is made up of small to medium businesses that have been struggling to win larger Government Contracts or Tenders but haven't a clue where they are going wrong in the process, which is partly due to the lack of understanding of how the Tender Scoring Process works, combined with a lack of feedback from the Contract Holders to the losing applicants." Gambino goes on to say, "We find that, more and more, we have to educate our clients on how the actual Tender scoring process works. One way we try to educate them is to get our clients to imagine that the Tendering process is a maths tournament. Basically, what the Contract Holders are looking for is a perfect partner fit. Part of the process of finding this partner fit involves using a points scoring system to weed out the non-potentials, and, basically, those who have an Accredited Quality Management System are given quite a generous sum of points in their favour. At the end of the maths tournament, those with the most accumulation of points win the contract."
BlueSafe Solutions is known for their high quality safety products and management systems. However, the company has recently developed an international customised online service—now available to businesses outside Australia—that has been getting small to medium business owners a leg up by getting ISO 9001 Quality Assurance Systems and Accreditation at a fraction of the cost of traditional methods. BlueSafe has taken a 'once upon a time face to face consulting service' and morphed it into a powerful streamlined and efficient online service. The company has a number of resellers of their safety products in Australia, with one major player in the market being Drake International, a business productivity solutions company, well know internationally for its recruitment and training service lines. Justin Gambino ended with, "Our mission at BlueSafe is nothing fancy—it's simply to take the resources that the bigger companies have used for so long, and make them available for the ordinary, every day company to give them a competitive edge in the market place, and so far we're successfully doing it by taking our ISO 9001 service online and expanding it internationally."
The above review should give customers a few ideas on how to adjust their strategy in how they approach clients getting in the arena of Government Tenders and Contracts.