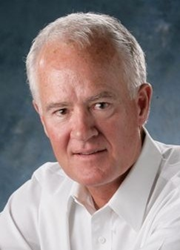 Austin, TX (PRWEB) July 30, 2015
Certification Game announced today that they have partnered with Flycast Partners, a leading IT value added solution provider, to resell their leading edge training courses. This is the first reseller partner, and is the first step towards extending their market reach through a channel sales program.
Certification Game selected Flycast Partners as their first reseller partner due to their established reputation in IT Service Management and in the IT industry overall.
"Driving rapid growth is key to our overall strategy, and Flycast Partners was a natural fit as a reseller partner. They've been able to help so many companies succeed and I think our training product can be just one more tool leading to that success," said Ron Muns, founder and CEO of Certification Game.
Ron Muns will be the speaker on the Flycast Partners webcast "Establishing Excellence | ITIL and Beyond" on Thursday, August 13, 2015, where he'll discuss how, by using what actually works in ITIL, measurable value can be added back to the business.
Mike Smith, business development director of Flycast Partners says, "Our clients have been asking for this kind of training and we're thrilled that we will be able to offer it through Certification Game. What they have been doing at Certification Game is not only revolutionizing eLearning, but also giving the industry a cost-effective, improved way to become certified."
Certification Game will be signing other reseller partners through the third and fourth quarter of this year. If you are interested in becoming a channel partner with Certification Game, the application can be found on their website.
About Certification Game, Inc.
Certification Game is an Austin, Texas based company that is focused on building online training courses to prepare learners for professional certifications. The concept of the company is 'Serious Learning, Not So Boring' with a focus on building certification courses that will help the learner qualify for a new job, promotion or a professional certification. Uniquely, Certification Game courses incorporate game mechanics in order to make learning more fun and engaging for the participant. The founders, Ron Muns and Cole Leslie, come from the IT service management and green energy fields respectively.
About Flycast Partners
Flycast Partners is a leading Value Added Reseller (VAR), in the North American IT market. Founded and staffed by personnel with many years of experience in the IT space, they've taken the best ideas from these collective experiences and added the best components necessary. Their goal is to deliver a seriously amazing IT experience and offer best-in-class implementation services and training in ITSM, ITAM and WLA spaces using ITIL best practices.
ITIL® is a Registered Trade Mark of AXELOS Limited IT Infrastructure Library® is a Registered Trade Mark of AXELOS Limited