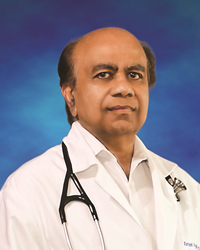 (PRWEB) July 30, 2015
In an effort to provide the twenty four hour continuous care desired by his patients who are hospitalized, Dr. Aggarwal is making a change in his practice.
The decision will also allow him to spend more time in the office with his patients. Effective August 14, 2015, Dr. Aggarwal will be transferring his in-patient admissions to the hospitalists at East Liverpool City Hospital.Dr. Aggarwal has always provided excellent care to his patients. However, as the world of medicine evolves, there are more and more demands on Dr. Aggarwal's time. Allowing the hospitalists to provide in-patient care for his patients provides the following important benefits:
1. Hospitalists are in the hospital 24/7/365, affording more timely attention to admitted patients.
2. Allowing the hospitalists to admit and care for his patients will give Dr. Aggarwal additional time to spend with his office patients, increasing patients' access and enhancing their care experience.
Dr. Aggarwal continues to care for a large number of patients, including many assisted living facility patients. Those patients will continue to receive regular visits and his full attention. Dr. Aggarwal will ensure the continuity of care of each of his admitted patients by being in continuous contact with the hospitalist group while his patients are admitted at ELCH.
While Dr. Aggarwal has enjoyed his time working in the hospital, his main focus remains his patients and he is confident that this change is in their best interest. Together, Dr. Aggarwal and his office staff are excited to begin this new phase of the practice and look forward to having Dr. Aggarwal more available to the patients and staff at the office. Please feel free to call his office at (330) 385-7170 with any questions.