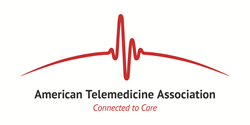 WASHINGTON (PRWEB) July 30, 2015
The American Telemedicine Association (ATA) is seeking presentations for the scientific program at ATA's 21st Annual Meeting and Tradeshow focused exclusively on telemedicine, telehealth and mHealth. The meeting, expected to attract over 6,000 attendees and more than 300 cutting-edge health care technology vendors, will take place May 14-17, 2016 in Minneapolis, MN.
ATA's annual meeting attracts the world's most renowned health care technology professionals from researchers, clinicians, hospital and university administrators, program managers and industry representatives. ATA is encouraging novices and experts from all areas of the telehealth industry to submit completed or nearly-completed evidenced-based work for a limited number of presentation slots at ATA 2016. This is telemedicine's biggest stage for presenting detailed work that addresses challenges and solutions for issues facing telemedicine practitioners and stakeholders.
ATA is looking for submissions that address the challenges, practical solutions and issues facing practitioners and stakeholders within the industry. Selected presentations will include practical applications and takeaways supported by data-driven outcomes.
Submissions are now being accepted through September 14, 2015 in the following nine overarching topical areas:

Direct-to-Consumer Services
Business & Economics
Legal & Regulatory Issues
Chronic Disease Management
International/Multinational Programs
Technology &Service Integration
Operations & Implementation
Clinical Services
Population Health
In addition, abstracts are sought for the 10th Annual Pediatric Telehealth Colloquium that will be held in conjunction with ATA 2016.
Presentations will be accepted in a variety of formats, individual or panels and novice or expert level. Content may be presented in one of seven new and exciting formats including: research, case studies, toolkits, tutorials, roundtables, ePosters, and pre-meeting courses.
Submit a presentation now:

For full submission guidelines, specific requirements, steps for submitting an abstract, and selection criteria, visit http://www.ATA2016.com
About the American Telemedicine Association
The American Telemedicine Association is the leading international resource and advocate promoting the use of advanced remote medical technologies that allow patients to be connected to care. ATA and its diverse membership work to fully integrate telemedicine (also called telehealth) into health care systems to improve quality, equity and affordability of health care throughout the world. Established in 1993, ATA is headquartered in Washington, DC. For more information visit http://www.americantelemed.org