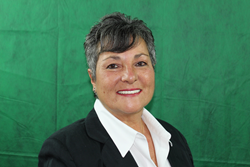 "Moving to South Florida after thirty-two years in recovery, I felt the need for LGBTQ voices to be heard,"
Boynton Beach, Florida (PRWEB) August 01, 2015
Open Out National Outreach Coordinator Joyce Matera is excited about the launch of the program. Previously, Joyce spearheaded the creation of LAMBDA North, a community center and cultural hub in Lake Worth, FL. As a board member, Joyce (pictured) saw the clubhouse overflowing for its lesbian, gay, bisexual, transgender, and questioning community seeking recovery by providing a safe and comfortable place to gather such that recovery was possible.
"Moving to South Florida after thirty-two years in recovery, I felt the need for LGBTQ voices to be heard," said Joyce at the recent opening. "With so many different traumas and stresses involved, programs that are LGBTQ-dedicated are proven to be more effective than those in the treatment landscape that simply 'integrate' LGBTQ services."
Data from the Substance Abuse and Mental Health Services Administration (SAMHSA) shows that approximately 20-30% of those who identify as members of the LGBTQ community have issues with substance abuse in comparison to 9% of the general population.
"Successful recovery requires a client to feel comfortable expressing themselves," said Dr. Liza Weiss, Clinical Director of Open Out Recovery. "Open Out creates an environment where clients can talk freely without fear of judgment from others."
Open Out's program utilizes evidence based practices to facilitate a holistic approach to healing that includes focusing on the physical, neurological, mental, social, emotional, and spiritual, that must be addressed. The treatment approach includes emphasis on sexual and gender identity, as well as programming focused on trauma therapy.
Open Out is the latest initiative from Aion Recovery (http://www.aionrecovery.com), a healthcare organization that builds treatment programs centered on peer-supportive communities. Peer-supportive treatment allows the therapists and therapy topics to be specialized to the clients, providing an individualized approach to group therapy.
Aion Recovery has also launched Invictus Retreat (http://www.invictusretreat.com), a male only treatment program, as well as Station House Retreat (http://www.stationhouseretreat.com), a first responder only program treating firefighters, police officers, veterans, EMTs, correctional officer, dispatchers, and other public safety workers.
For more information, please visit http://www.openoutrecovery.com, or email contact(at)openoutrecovery(dot)com