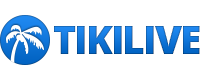 We are working toward building a safe and more stable public space in the popular Gaslamp Quarter.
Marathon, FL (PRWEB) July 30, 2015
Eyepartner is proud to highlight that their popular streaming software, TikiLIVE, has worked to protect victims in San Diego, California's Gaslamp Quarter Plaza for five years this September.
The surveillance and security cameras used by Gaslamp Quarter Plaza actively monitor the area for any suspicious activity. These cameras are in place to provide inarguable proof in the conviction of crimes. Eyepartner powers TikiLIVE's streaming software that captures and displays the footage.
Because San Diego is an affluent region frequented by tourists, criminals and thieves often target this area. Officers are looking for new ways to crack down on crime. NBC San Diego recently reported that criminals are targeting tourists while on vacation at higher rates than before. They provided tips on what to be aware of when traveling.
However, warnings and tips do not serve as a substitute for video surveillance protection, which can be used as proof in a court of law.
"With the danger of crime and theft against tourists and locals, we are happy to be part of the resolution. By constantly streaming a feed, it enables all of us to become a witness," stated Eyepartner's CIO Tim Green. "It also serves as proof that a particular crime happened in a certain place at a specific time. The facts are undeniable with video proof. We are working toward building a safe and more stable public space in the popular Gaslamp Quarter."
This channel serves to keep citizens and tourists alike out of harm's way—and if anything does happen, these cameras will capture it with proof that can be used in the police report.
The surveillance video streams online continuously throughout the day and the night, meaning that everyday citizens can be witnesses to what may take place there. Additionally, police and detectives have easy access to this surveillance video content—including information that was recorded in the past. This enables them to go back and see what happened at a particular time, allowing them to further investigate and hopefully incarcerate criminals.
Eyepartner is currently working to provide surveillance streams in more areas in the U.S. and across the globe.
About Eyepartner
Eyepartner is a software development and hosting company that creates rich media enterprise broadcasting software for non-technical broadcasters, producers and progressive entrepreneurs.
About TikiLIVE
TikiLIVE is an IPTV / OTT platform development and cloud-hosting company that deploys enterprise solutions while providing first in class hosting to its clients. The TikiLIVE team focuses on delivering HD video, including both live streaming video and video on-demand (VOD). TikiLIVE provides its users with a comprehensive set of tools for producing and managing their live HD streaming content.
For more information about Eyepartner's role in detecting and fighting local crime, or with any questions, contact Loretta Green at 305-289-4557 or loretta(dot)green(at)tikilive(dot)com.