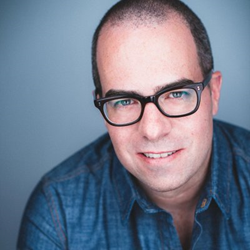 We want to do as little project management administration as possible so we can focus our efforts on delivering solutions to clients, not managing a tool. And using Smartsheet, including on our mobile devices, allows us to do that.
Bellevue, WA (PRWEB) August 05, 2015
Smartsheet, the spreadsheet-inspired collaborative work management platform used by millions worldwide, today announced that Centric Digital, a digital transformation company that provides solutions to revive traditional businesses models for the digital age, has saved nearly 40 hours a week on client projects, netting $132,000 in savings a year, since deploying Smartsheet as its primary project management tool.
Since introducing Smartsheet as its collaborative hub for planning and tracking the execution of all client work, Centric Digital has streamlined its project management processes so its team can work more efficiently, enabling the company to take on more projects. Deploying Smartsheet has also increased Centric Digital's visibility into project management, helping create a culture of transparency and accountability within the company.
Centric Digital prides itself on being a 100 percent cloud-based operation, meaning there's not a pad of paper, desk phone or fax machine in sight at their offices. Despite the dozens of cloud-based applications Centric Digital uses, the team still relied on spreadsheets to manage their work, which lacked enterprise-grade project management features such as Gantt charts and work automation that organizations need to effectively manage their projects.
Brian Manning, president and chief digital officer at Centric Digital, recognized that his 250-person team needed a tool that was more appropriate, but traditional project management tools were too arduous and bulky and wouldn't fit with his team's agile style of working. "We needed something that could be easily learned and adopted by everybody," he said. "We want to do as little project management administration as possible so we can focus our efforts on delivering solutions to clients, not managing a tool. And using Smartsheet, including on our mobile devices, allows us to do that."
Since Smartsheet is intuitive and doesn't require much data manipulation, client managers can focus on managing their accounts instead of the data associated with them.
"By moving beyond the traditional idea of heavy project management practices, we've been able to streamline and automate our process to get the 'adminis-trivia' of our projects done more quickly so we can better allocate our team and devote more time to delivering solutions," said Manning.
Smartsheet also gives Centric Digital's management team real time visibility into projects across the company so they can anticipate problems before they occur. "In the early stages of the company, it's easier to know status of every project because you're typically involved in each one directly," he said. "But as we've grown, we needed a way to stay on top of a larger client and project base. Smartsheet's dashboard feature allows us to quickly monitor the status of all clients and projects and zero in on areas that need direct involvement."
The Smartsheet work management platform is used by nearly 65,000 paying organizations to collaborate, plan and execute a broad spectrum of projects and processes, including marketing campaigns, product launches, business operations, manufacturing processes, strategic planning and HR initiatives. Adoption across organizations grows quickly as users share sheets to collaborate with others. Many of the world's industry-leading organizations have deployed Smartsheet broadly such as Google, GSA, Netflix, Cisco, Bayer, Groupon, HomeAway, McGraw-Hill Education, DHL, ESPN, Colliers, Sony Music and MetLife.
About Smartsheet
Smartsheet, a leading Software as a Service (SaaS) company, offers businesses an intuitive collaboration and work management platform. The ease of use of the familiar spreadsheet-like interface, coupled with file sharing, work automation and Gantt chart features, have made it a popular and highly functional collaboration and project management tool. Additionally, Smartsheet offers mobile apps, pre-built templates, and integrations with leading cloud apps such as Box, Dropbox, Salesforce, Microsoft Office 365 and Google for Work to ensure users are up and running quickly. Visit http://www.smartsheet.com for more details.
About Centric Digital
Centric Digital is the leading pure-play digital transformation partner that provides solutions to traditional businesses to revive their business models, rejuvenate their customer experience and automate their business operations for the digital age. Global enterprises across health, finance, retail and industrials rely on Centric Digital to interpret digital trends, benchmark their digital capabilities, create digital business strategies and deliver digital and mobile experiences. For more information, visit http://www.centricdigital.com.