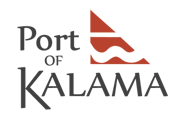 (PRWEB) July 30, 2015
Play ball! Port of Kalama's Haydu Park is open for business. The much-anticipated 24-acre state-of-the-art recreational facility opened recently to a packed field of celebrants attending the Kalama Community Fair. Port of Kalama commissioners gathered to celebrate the new park and dedicate a ball field to the late Port commissioner Fred Swanstrom.
New baseball & softball fields, soccer fields, a horse riding arena, restrooms & concession stand, tennis courts, basketball courts, on-site parking, and an expo area are just some of the premier features of Haydu Park. The expo center will be available for public event reservations starting in late August. The facility also includes walking trails with access to several thousand feet of Kalama River frontage.
"The public response to the opening of the new Haydu Park has been overwhelming—we are delighted to help meet the need for this additional recreational and event space," says Randy Sweet, president, Port of Kalama Board of Commissioners. "We thank the Haydu family for their generous contribution of this land. Now, Kalama has room to host sports tournaments which will increase destination tourism and revenues to the area."
Haydu Park is named for the family that owned the property for many years. When the family agreed to sell to the Port, they returned $100,000 to the Port for construction of the facilities. The Port funded the balance of the construction using profits from operations: no tax dollars were required.
In addition to the construction of Haydu Park at East Port, the Port of Kalama recently commenced development of the 70-acre Spencer Creek Business Park, located north of Kalama River Road right off of Interstate 5. The Spencer Creek Business Park will support a mix of light industrial, office, commercial and retail uses including:

Light industrial
Commercial/retail
Hotel
Convenience store
Dining
The Port successfully petitioned to annex its East Port properties, including Haydu and Spencer Creek Business Park, into the City of Kalama last year. As a result, local municipal revenues should benefit from all upcoming sale and leasehold activity. The Port is also financing associated public improvements including new sidewalks, road upgrades and habitat enhancements.
About Port of Kalama – Where rail and water meet:
The Port of Kalama is located in Southwest Washington on the Columbia River and immediately off of Interstate Highway 5. The port exists to induce capital investment in an environmentally responsible manner to create jobs and to enhance public recreational opportunities. Port of Kalama's industrial area includes five miles of riverfront property adjacent to the 43' federally-maintained deep draft navigation channel of the Columbia River. The Port is served by the Burlington Northern/Santa Fe and Union Pacific railroads. There are over 30 businesses located at the Port of Kalama, employing over 850 people. Port of Kalama offers all the superior facilities businesses need to thrive, and an unsurpassed quality of life. The port offers shovel ready sites, a new Industrial Park, state of the art Marine Terminals and transportation accessibility to rail and highway all just a 30 minute drive to the Portland International Airport. Port of Kalama also offers high-bandwidth communications, with dual access fiber-optic service to Seattle and Portland. Properties currently available at the port for businesses wishing to expand and thrive: Visit http://portofkalama.com/industrial_property.
Contact: Liz Newman, marketing manager, Port of Kalama, 360-673-2379 or Claudia Johnson, PR, 503-799-2220.