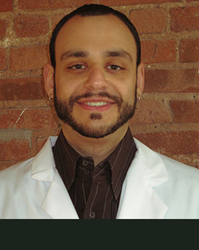 Garden Acupuncture is a very clean and pretty place. I felt better as soon as I walked in the door. Juliette was so cool and easy going and so full of knowledge. She made me feel relaxed and at peace. - Tanya R.
Brooklyn, NY (PRWEB) July 31, 2015
Garden Acupuncture is proud to announce that in the fall the office will be open 7 days a week for all of your health care needs. On any given day they can treat a wide variety of complaints:
All types of pain concerns (back, neck, shoulders, tennis elbow, sciatica)
Headaches & migraines
Muscle spasms, sprains, & strains
Gastrointestinal Problems (IBS, constipation, diarrhea, bloating)
Common cold symptoms (sneezing, congestion, foggy headed)
Emotional and Sleep Issues (Anxiety, Depression, Insomnia, Chronic Fatigue)
Garden Acupuncture welcomes everyone to a unique healing option and are here to help guide any health concerns. If you are ready to start your journey to better health don't hesitate and book today .
Garden Acupuncture is a family-run, small business in the heart of Park Slope. They pride themselves on individualized, affordable treatments and are committed to offering the best holistic care to the local community. They also accept insurance.
790A Union St. (between 6/7th Ave)
GardenAcu.com
347.987.4399
Specializing in fertility medicine, weight loss, allergies, pediatrics, pelvic pain, dermatology, and facial rejuvenation using acupuncture, Chinese herbal therapy and nutritional counseling.