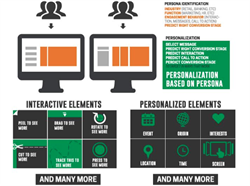 During my presentation, it was clear to see that our technology struck a chord with this group of engagement innovators
Palo Alto, CA (PRWEB) July 31, 2015
EngageClick, the technology integrator that makes advertising personal, today announced that they have been named as a finalist in the Infinity Lab - Digital First Competition. Digital First was on the lookout for ideas that could change how businesses operate online. The competition was held at TechHub London and is designed to provide a unique environment where tech entrepreneurs learn, develop faster and prosper through collaboration with peers, a wide range of events and connections with key business institutions and experts.
"In this competition, we are looking for emerging companies with innovative services that help organizations enhance and maximize these digital presences. Examples include tools to help online sales conversion, content discovery, site stickiness, monetization, customer insight / analytics, personalization, mobile optimization, customer advocacy and social engagement," noted the TechHub competition website.
The EngageClick Consumer Personalization Platform uses data driven technologies such machine learning and cognitive science to track customer data in real-time across mobile devices, tablets, desktops, and smart TVs. Applying Artificial Intelligence (machine learning) that affects the advertising message is a completely new marketing technique. By learning consumer engagement signals, the EngageClick Consumer Personalization Platform identifies persona (groups of people who demonstrate similar taste of ads) at any point in time across multiple screens. Once a consumer persona is identified, the EngageClick platform delivers personalized ads targeted to the respective persona resulting in higher consumer engagement and deeper metrics.
"During my presentation, it was clear to see that our technology struck a chord with this group of engagement innovators," said Manoj Rajshekar, CEO and co-founder of EngageClick. "It provides further confirmation that vision is on target."
Panel judges consisted of executives from BT and UKTI, a division of the UK government that works with UK based businesses to ensure their success in international markets through exports.
"It was an honor working so closely with the executive at BT and TechHub," notes Shekhar Deo, co-founder of EngageClick. "We were selected among over 50 companies to present and did so remotely from our US headquarters in Palo Alto."
About EngageClick
Conceived in the halls of MIT, Carnegie Mellon, and Berkley, EngageClick was founded on the ideas that consumers can be delivered the products, services, ideas, and images that they care about. EngageClick created the first multi-screen ad engagement platform that uses machine-learning technologies to create, manage, optimize, and deliver personalized and dynamic interactive ads across mobile, tablet, desktop, digital out-of-home, and smart TVs. EngageClick's technology utilizes predictive segmentation of high value audiences to make ads perform smarter across display and video. EngageClick has offices in Palo Alto, midtown Manhattan and Bangalore. For more information, visit http://www.engageclick.com.
All trademarks are the property of their respective owners.
# # #