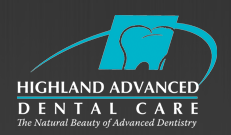 Highland Township, MI (PRWEB) July 30, 2015
Dr. James LoCascio of Highland Advanced Dental Care is excited to announce that he now offers ClearCorrect™ for his patients. This effective orthodontic treatment straightens teeth without the fuss of brackets, wires, and constant adjustments. Patients simply wear a series of removable, clear aligners that gently reshape their smiles. Those who need braces in Highland Township, MI, can now get the benefits of orthodontics without the embarrassment of their friends and colleagues seeing braces. It is little wonder that this new technique is quickly rising in popularity.
The first step to ClearCorrect™ orthodontics is a visit to the dentist. Dr. LoCascio takes full-mouth three-dimensional images and then takes an impression. Using the scan and impressions, he is able to meticulously plan for the series of correctly-fitting aligners that his patients require. Dr. LoCascio sends the plan for devices to a lab. When patients return, he provides them their first aligners. In order to achieve the desired results, they must wear their aligners at least 22 hours every day. Patients return to the office regularly so Dr. LoCascio can evaluate them and ensure that treatment is progressing accordingly. Approximately every four to six weeks, he provides patients new aligners that progressively assist in achieving the desired end result. The teeth respond by moving into position without the need for traditional braces in Highland Township, MI.
The fact that aligners are removable is beneficial for eating and hygiene. Patients do not have diet restrictions because the devices can be removed before meals. Also, patients need not be concerned about the difficulties of oral hygiene caused by traditional braces. The only alteration in routine, from the normal brushing and flossing recommendations, is that patients should also brush their ClearCorrect™ aligners. These clear devises are quickly becoming a preferred method to straighten teeth due to the long list of beneficial properties.
In order to learn more about alternatives to braces in Highland Township, MI, residents are encouraged to visit Dr. LoCascio's website or call his office. Dr. LoCascio believes strongly in patient education. He provides educational materials online at no cost and he is always happy to answer questions.
About the Practice
Highland Advanced Dental Care is a general practice offering personalized dental care for patients in Highland, MI. Dr. James LoCascio graduated from the University Of Detroit School Of Dentistry in 1981. Since graduating from dental school, Dr. LoCascio has had extensive training in advanced restorative and reconstructive dentistry at the Pankey Institute in Key Biscayne Florida. Dr. LoCascio has also had advanced training in the placement and restoring of dental implants at the Misch Institute for Dental Implants. Dr. LoCascio holds a Fellowship with the International Congress of Oral Implantology. To learn more about Highland Advanced Dental Care and their dental services visit their website at http://www.highlandadvanceddentalcare.com/ or call their office at (248) 887-8371.