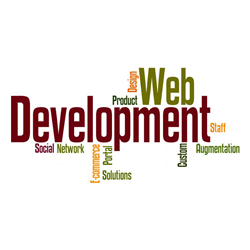 Excellence is not an accident. It is the direct outcome of meticulous planning and impeccable execution
New York, NY (PRWEB) August 03, 2015
Asahi Technologies, a New York based software development firm with over a decade of experience, is proud to mark the next step in their evolving business with a newly redesigned website, conveying their full compliment of software development solutions and consultation services. Since their inception in 2005, they have been a leader in custom web development, building secure and scalable web applications tailored to meet the unique requirements of their customers. Asahi Technologies has worked closely with several startups, non-profit organizations, legal & financial firms, partnering with them to develop cohesive technology strategies, and deliver innovative, integrated software solutions. To learn more, visit their new website at http://www.asahitechnologies.com.
In celebration of their ten-year anniversary, CEO Vinod Subbaiah shared, "It's been a privilege to watch our business grow over the past decade, alongside that of the clients whom we continue to work with and support. Our newly redesigned website marks our commitment to the future, and our desire to collaborate with customers to both develop their digital strategies, and bring them to life with powerful, customized software solutions."
Since 2005, Asahi Technologies, with its highly skilled team of software engineers, project managers, business analysts, and graphic designers, has provided businesses with a wide range of solutions including e-commerce portals, custom software development, and staff augmentation. With a redesigned website placing a strong emphasis on these skills and services, potential clients can easily identify the added value Asahi Technologies can deliver to their organization. Their newly produced process video visually depicts how the company values and delights customers with their meticulous, process driven approach. Click here to watch the video.
Asahi Technologies will continue to use their website as a platform to demonstrate their leadership in the software development community with thought articles, blog posts, newsletters, and announcements showcasing their client success stories.
About Asahi Technologies
Asahi Technologies is a custom software development and consultancy firm, with over a decade of experience working with small and medium enterprises across multiple industries. Our objective is to help clients acquire and sustain a competitive advantage with our portfolio of services, which includes web development, e-commerce solutions, software product development, and staff augmentation.
For more information, please visit http://www.asahitechnologies.com