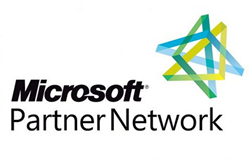 We value the commitment eMazzanti Technologies has demonstrated to the small business community and congratulate them on this achievement.
Hoboken, New Jersey (PRWEB) July 31, 2015
eMazzanti Technologies, a New York City area IT consultant and managed services provider, today announced it has been named Regional Compete Partner of the Year by Microsoft's US Small and Mid-sized Business (SMB) Champions Club.
The award recognizes the US SMB Champions Club partner that demonstrates key competitive wins achieved in the Eastern Region. Members of the US SMB Champions Club have shown dedication to arming the small business community with the right technology and services they need to be successful.
eMazzanti is well known in the NYC area and beyond for providing comprehensive Outsourced IT, innovative retail POS solutions and Office 365 implementation and migration services, among other Microsoft and related technology offerings. The Hoboken, NJ IT consultant has achieved double digit revenue growth in each of the past 14 years.
"Our customers benefit substantially from our membership in the Microsoft Partner Network," said Carl Mazzanti, CEO, eMazzanti Technologies. "This award demonstrates eMazzanti's commitment to our customers' success and to Microsoft Technologies."
The Microsoft Partner Network's US SMB Champions Club Regional Partner of the Year Award nomination and submission process is based on achievements of the past year. The award recognizes services eMazzanti provided in 2014, a cloud disaster recovery solution based on Azure Site Recovery.
"Our staff is honored to receive another Microsoft Partner Network award," said Jennifer Mazzanti, President, eMazzanti Technologies. "Without them, we could not provide the outstanding services our customers depend on to succeed in today's highly competitive business environment."
eMazzanti Technologies, along with winners in six other categories were recognized during the Microsoft SMB Champions Award Reception in Orlando, FL on July 13, 2015.
"As Microsoft has accelerated the development of innovative technologies such as Azure and Office 365, Microsoft's productivity suite, to deliver a new mobile first, cloud first approach, we've looked to our partners to help bring that vision to life," said Cindy Bates, vice president of Microsoft US SMB and Distribution. "We value the commitment eMazzanti Technologies has demonstrated to the small business community and congratulate them on this achievement."
The Microsoft Partner Network is designed to equip organizations that deliver products and services through the Microsoft platform with the training, resources and support they need to provide their customers superior experience and outcomes.
Microsoft's US SMB Champions Club is an exclusive program designed for partners who have a proven track record of delivering Microsoft solutions to businesses in the U.S. small and medium business (SMB) segment and have committed to advancing their cloud business practice. As a member of the SMB Champions Club, partners can further their Cloud growth by utilizing the benefits obtained through their program status.
Related resources:
eMazzanti CEO to Speak at Microsoft Worldwide Partner Conference
Microsoft Appoints eMazzanti to SMB Partner Area Lead for New York City and New Jersey Areas
About eMazzanti Technologies
eMazzanti's team of trained, certified IT experts rapidly deliver cloud and mobile solutions, multi-site implementations, 24×7 outsourced network management, remote monitoring and support to increase productivity, data security and revenue growth for clients ranging from professional services firms to high-end global retailers.
eMazzanti has made the Inc. 5000 list five years running, is 2012 Microsoft Partner of the Year, 2X and current Microsoft East Region Compete Partner of the Year, and a 5X WatchGuard Partner of the Year. Contact: Carl Mazzanti 201-360-4400 or emazzanti.net Twitter: @emazzanti Facebook: Facebook.com/emazzantitechnologies.