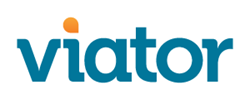 San Francisco, Calif. (PRWEB) July 31, 2015
Dolphin Dynamics, the London-based provider of technology solutions for the travel industry, has partnered with Viator, the leading resource for researching and booking tours and activities and a TripAdvisor company, to integrate travel activities across the company's selling platforms.
Through the new integration, clients of Dolphin Dynamics including tour operators, leisure and business travel agencies as well as OTAs, will have the ability to provide their customers with seamless access to Viator's selection of thousands of tours, activities, attractions, events and shore excursions – in more than 1,500 destinations worldwide. Travelers booking their destination activities through Dolphin-connected partners will have access to a vetted collection of activities. Viator's products include everything from once-in-a-lifetime VIP experiences at the world's most iconic attractions like the Vatican and Louvre, to traditional sightseeing tours, gourmet food and wine tastings, adventure and outdoor experiences and much more.
STA Travel, the experts in student and youth travel, is the first to incorporate Viator's inventory into their own through their merchant integration with Dolphin Dynamics. Viator's products, which consists primarily of single-day experiences, provides a strong complement to STA Travel's extensive collection of single and multi-day tours, enhancing customer value and incremental revenue opportunities.
"Viator offers an unrivalled range of tours and activities, with product quality and breadth of coverage at the forefront of their thinking," said Andy Mills, Dolphin's Head of Sales & Marketing. "We are very happy to deliver this additional product capability to STA Travel and additionally to allow our wider customer base and Viator to work together. Dolphin already offers connectivity to hotels, rental homes, villas, transfers, and car hire as well as allowing tour operators to load their direct contracts."
"Viator's corporate roots are in travel technology so we know how important it is to deliver exceptional solutions and excellent service," said Ken Frohling, vice president of business development for Viator. "We are excited to work with Dolphin Dynamics to extend the reach of Viator's product portfolio to the impressive roster of travel companies that rely on them for their expertise and depth of offering."
About Dolphin Dynamics
Dolphin Dynamics Ltd. is a software development company that specializes in developing integrated information solutions for the travel industry. Since its first product release in 1996, Dolphin Dynamics has installed its software at over 300 client sites, large and small, for a total of over 13,000 users in 26 countries worldwide. With a combined staff of over 80 across the group, Dolphin Dynamics also provides customized solutions and consulting via its internal technical consultants and external partners.
Dolphin Dynamics' worldwide clients include: STA Travel, Travelbag, USAirtours, Osprey Holidays, Opodo, Carrier, House Of Travel and eDreams.
About Viator
Viator, a TripAdvisor company, is the leading global tours and activities provider for travelers, delivering online and mobile access to thousands of curated trip activities including tours, attractions, shore excursions and private guides, in more than 1,500 destinations worldwide. In-house travel experts work with trusted local operators to ensure the quality and value of every experience, all backed by Viator's 24/7 customer service and global low-price guarantee. With more than 600,000 verified reviews plus exclusive videos and insider travel tips, Viator has everything a traveler needs to find and book the best things to do worldwide. In addition to the flagship site – Viator.com – travelers can book in advance or in-destination via the Viator Tours and Activities App, as well as local-language sites for European, Latin American and Asian travelers. Viator also provides tours and activities to more than 3,000 affiliate partners including some of the world's top airlines, hotels and online travel agencies. Viator is headquartered in San Francisco with regional offices in Sydney, London and Las Vegas. Viator – travel with an insider.