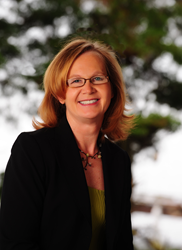 SEATTLE, WA (PRWEB) July 31, 2015
Denise Seavitt, Founding Member of the Realogics Sotheby's International Realty (RSIR) Kirkland office, has accepted an offer to join the Pacific Council on International Policy. A diversified board, the Pacific Council's mission is to "build the potential of the West Coast for impact on global issues, discourse and policy." As Natasha Everheart, Chief Membership Officer, explained in Seavitt's formal offer letter, through a number of forums (both in-person and remote), council members have the unique opportunity to "exchange ideas and information on major global issues with world leaders, key policymakers, diplomats, business executives, respected experts, and opinion shapers" to leverage a full global perspective.
"I would like to thank Josie Tong of the Sotheby's International Realty Beverly Hills office for my nomination, and I am honored to become a member of the Pacific Council on International Policy," said Seavitt. "To represent the Pacific Coast in the global realm while providing input and learning from others is an incredible opportunity and I look forward to being more active and enacting positive changes on a national, international and global level."
To further leverage her new position, Seavitt will attend Members Weekend 2015 in Santa Monica, California on October 9th and 10th. An exclusive summit, over 300 leaders in business, civics, government, and academia will collaborate over two days in dynamic panels, roundtables, working groups, and interviews.
"Congratulations to Denise for being recognized as an opinion leader in our industry," said Dean Jones, President & CEO of RSIR. "Her appointment is timely and appropriate as we are witnessing an unprecedented amount of demand from foreign nationals investing and immigrating to the Pacific Northwest Region."
###
About Realogics Sotheby's International Realty (http://www.RSIR.com) - Artfully uniting extraordinary homes with extraordinary lives, Realogics Sotheby's International Realty is a leading global sales and marketing brokerage firm in the Pacific Northwest. Recognized by the Puget Sound Business Journal amongst the fastest-growing private companies in Washington State for 2012, 2013 and 2014, the boutique real estate firm of 120+ brokers consistently ranks among the top producing firms within the markets that it serves with branches in downtown Seattle, Bainbridge Island, Kirkland and Issaquah.