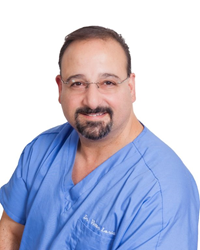 Miami, FL (PRWEB) July 31, 2015
Like nearly every other form of surgery, it shouldn't come as a surprise that penile enlargement techniques have also been advanced, upgraded, made more effective and less intrusive and painful. Leading these advances in the United States has been Dr. Victor Loria of Loria Medical Penile Enlargement Center. Dr. Loria currently stands as the only doctor in the United States who is qualified to practice, and is practicing, a special minimally invasive male enhancement permanent filler technique – no surgery, no stitches, no cutting and no general anesthesia, a first of its kind in the United States. Clearly something patients are looking for. Dr. Loria has recently announced his intention for his center to expand, offering practice partnerships to other Doctors in a rare practice opportunity.
"Patients really desire, when it comes to penile enlargement, a safer, non-surgical technique that's not temporary," commented a spokesperson from Loria Medical Penile Enlargement Center. "Years ago this was certainly not possible, but a breakthrough technique has been developed and Dr. Loria is the only one who uses it here in the United States. The testimonial and reviews don't lie... patients love the results and help spread word about it near and far. With Dr. Loria's decision to expand, we think this will greatly change the face of penile enlargement options here in the United States, for the better."
Dr. Loria, according to the center, has well over two decades of experience in cosmetic surgery. Highly experienced in a wide number of fields, including hair transplant surgery, laser surgery, cryosurgery, electrosurgery, and a number of other certifications. Dr. Loria is most well known for being a pioneer in Penis Enlargement and Reconstructive Medicine and Surgery. Approaching the field as an art as well as a science, he has been widely praised for the end results he has provided for very satisfied men from across the world, without using invasive and potentially dangerous surgery. He continues researching and collaboration with the best minds in this area worldwide to stay in tune with new ideas and methods that could help him deliver more value to patients in their dream of having longer and thicker penises.
Feedback for Dr. Loria's work has been passionate.
I.A., from Florida, recently said, "I was very concerned with the cost of these Penile Enlargement procedures. After exploring many types of procedures, I realized the expense could be as high as $20,000. This I could not afford, but after finding out about Dr. Loria's Penile Enlargement procedure, being very affordable (and using non-invasive technique) – I made the decision to have it done. After the procedure my expectations were not only met but it was better than I ever expected."
For more information on the procedure or partnership with Dr. Loria be sure to visit http://loriamedical.com.