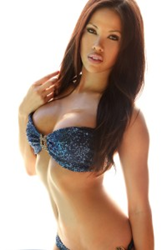 Newport Beach, CA. (PRWEB) July 31, 2015
Orange County breast surgeon, Joseph T. Cruise M.D., performs hundreds of breast surgeries each year, most of which include placement of breast implants. Understanding no two patients are alike, Dr. Cruise offers a large variety of breast implant types in order to ensure the best option is selected to meet the needs of the patient and achieve the best result. The addition of the Natrelle INSPIRA® round gel implants will provide patients wanting a more dramatic result with increased fullness and a soft natural feel, which can't always be achieved with other implant types.
"Quite a few women I meet with want round full vuluptious breasts while maintaining a natural feel. INSPIRA® implants are successful at achieving these goals," states Dr. Cruise.
To learn more about breast surgery, please visit:
http://orangecountycosmeticsurgery.com/breast-augmentation/
With over 200 options available, there is a Natrelle INSPIRA™ gel breast implant that can help achieve the look a woman desires. Allergen's Natrelle INSPIRA™ is filled with the same FDA-approved silicone gel they have been using for 10 years. The difference between other Natrelle silicone breast implants and Natrelle's INSPIRA™ is the amount of gel in the implants. INSPIRA® implants are round and have more silicone gel designed specifically for increased fullness and softness. Not all woman wanting breast implants are flat chested. There are a great deal of woman who have a good amount of breast tissue, but desire larger breasts, or their tissue is predominately located at the bottom of their breasts, with little to no upper fullness. The INSPIRA® silicone gel implants work well for these patients.
Dr. Cruise is still offering a variety of other implant options at his Orange County practice, Cruise Plastic Surgery, because not all women want what INSPIRA® breast implants offer. During the consultation process the patient's goals, body type, and other factors will be taken into consideration and the implants which best suit their individual needs will be recommended. As an expert in breast surgery, Dr. Cruise believes it is important to offer as many implants options as possible to ensure the patient receives the end result they desire.
About Cruise Plastic Surgery:
Cruise Plastic Surgery, located in Newport Beach, Orange County, California, is one of the top plastic surgery practices in the Southern California region. The director, Dr. Joseph T. Cruise, is a fully trained, board-certified plastic surgeon specializing in facelift, breast augmentation, tummy tuck and other cosmetic surgery procedures. Dr. Cruise is also one of the region's best known surgeons for rhinoplasty (nose surgery), neck lift surgery and gynecomastia. His dedication and focus is clearly evident in the comprehensive educationally based web site he manages and the concierge-like customer service his patients receive from the entire office. Experience and predictably good results have earned him the distinction of being one of the best plastic surgeons in Orange County.