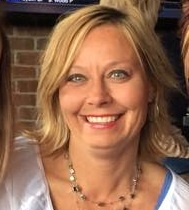 I sometimes get overwhelmed seeing how the care here truly changes people's lives, and what they are able to do. Like when a grandpa tells you he can play with his grand kids again, it just warms our heart and helps you know you are making
Winamac, In (PRWEB) August 02, 2015
AlignLife Office Coordinator Heather Pugh earned the position of New Patient Advocate this month which will help the continuity of care for patients at this natural health care center in Winamac.
"Oftentimes patients are in pain and some are afraid of the unknown," Clinic Director Mary Heal said. "Heather's role is vital to our approach because we want to focus on the patient wants from their care. It's not pain that brings them to us, it's because their lives have been negatively affected in some way that they can't live the life they want. That's how we are helping to change health care to (italics) health care and not sick care."
The new patient advocate's role will be to help guide the patient through their phases of care as they progress from crisis pain management to healing and maintenance or wellness care. Pugh will be involved in communicating the doctor's lifestyle recommendations as well as teaching home exercise or rehabilitative maneuvers to stretch overworked muscles and strengthen weak ones. She also will monitor the progress during the phases of care to insure that the goals and targets set by the doctors and the patient are being met.
"I sometimes get overwhelmed seeing how the care here truly changes people's lives," Pugh said. "and what they are able to do. Like when a grandpa tells you he can play with his grand kids again, it just warms our heart and helps you know you are making a difference.
For more information contact AlignLife Winamac at 574-946-4113 or email at winamac(at)alignlife(dot)com