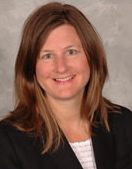 "StratusLIVE has been great to work with throughout this process. […] They went above and beyond our expectations." —Teri Haught, ArtsWave CFO
Virginia Beach (PRWEB) August 11, 2015
Cincinnati-based ArtsWave has successfully converted from multiple software products by different vendors to one powerful, fully unified solution: StratusLIVE for Fundraisers' cloud-based constituent relationship management (CRM) and fundraising product suite.
ArtsWave is using StratusLIVE software to enhance their donor relationship management strategy, reporting, donation and pledge tracking, as well as to integrate more easily with other business applications and web properties. In addition, ArtsWave is now in the process of using the StratusLIVE online workplace giving and online donation page solutions.
StratusLIVE for Fundraisers, built on the Microsoft Dynamics CRM platform, allows clients such as ArtsWave to access the tools and resources they need to become more efficient, agile, and productive.
"In the past, we had multiple discrete software platforms for tracking donors and gifts, running workplace campaigns, and sending email communications," said Dennis Lyons, Director of Database Management at ArtsWave. "Pulling together information on individuals or groups of donors from all those different sources was difficult and time-consuming. Key engagement initiatives like events management were not possible with any of our old systems. StratusLIVE, which is built on the Microsoft Dynamics CRM platform, offered the opportunity to integrate all our donor information and processes, and dramatically improve our efficiency and engagement with donors."
When it comes to StratusLIVE's customer service, ArtsWave's Chief Financial Officer Teri Haught said, "StratusLIVE has been great to work with throughout this process. Their implementation team sought to understand our unique business needs, develop solutions, and provide excellent training to our staff. They went above and beyond our expectations."
"StratusLIVE will help ArtsWave improve donor engagement and retention," said Kate Kennedy, Director of Individual & Leadership Giving. "These stronger relationships can lead to greater revenue and the opportunity for a greater impact on our community."
It is critical for nonprofit organizations to collect, store, and access data that is maintained in one unified database. Consolidating data from a variety of disparate applications and sources such as spreadsheets and legacy software, StratusLIVE is now able to help ArtsWave create a more comprehensive evaluation of operations within the entire organization.
"Arts and cultural programs are vital to promoting a sense of community," said Jim Funari, co-founder and CEO of StratusLIVE. "We are proud to have ArtsWave as a StratusLIVE partner, and we look forward to helping them better serve the community of Greater Cincinnati."
About ArtsWave
With the help of tens of thousands of individual donors, ArtsWave provides support to more than 100 arts organizations that make the Greater Cincinnati region an amazing place to live. The first and largest united arts fund in the country, ArtsWave contributors invested over $12.25 million in the region in 2015. The arts create benefits like attractive, lively neighborhoods and a population that comes together to share ideas and experiences. For more information, visit http://www.theartswave.org.
About StratusLIVE
StratusLIVE, LLC is a leading provider of cloud-based fundraising and CRM solutions, built on the commercial Microsoft Dynamics CRM platform. StratusLIVE for Fundraisers product suite includes comprehensive fundraising, constituent relationship management, financial processing for donations and pledges, distributions and payouts, campaign management, multichannel marketing, and advanced analytics. In addition, StratusLIVE for Fundraisers includes event and volunteer management, planned giving, and data enrichment. Web-based portals facilitate online giving, workplace giving campaigns, and member agency support.
StratusLIVE is headquartered in Virginia Beach, Virginia, with multiple offices throughout the United States. For more information, please visit http://www.stratuslive.com.