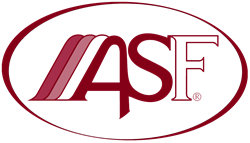 CHICAGO, IL (PRWEB) August 03, 2015
More than 35 facilities have demonstrated their commitment to patient safety by gaining accreditation from the American Association for Accreditation of Ambulatory Surgery Facilities (AAAASF) in June, including two internationally. AAAASF is celebrating its 35th year of promoting the highest quality patient safety in the ambulatory surgery setting (office-based or outpatient), as well as rehabilitation and outpatient therapy agencies and rural health clinics.
AAAASF requires 100 percent compliance with all accreditation standards and does not offer partial accreditation. If a facility fails to meet any standard, it must correct the deficiency or risk denial or loss of accreditation.
To earn accreditation, these facilities passed inspection on hundreds of important criteria concerning patient safety:

Associated Medical Professionals of NY, PLLC in Auburn, New York
Precise Surgical PC in Brooklyn, New York
Prestige Surgery Center at Newport Beach, California
Safe and Sound for Women in Las Vegas, Nevada
Gothenburg Memorial Hospital in Gothenburg, Nebraska
PD Gastroenterology, PC in Huntington, New York
NYU Langone Huntington Medical Group in Huntington Station, New York
Martin A. O'Toole, M.D. FACS A Professional Corporation in Pasadena, California
Elkhorn Valley Family Medicine PC in O'Neill, Nebraska
Genesis Rehabilitation Services, Monroeville, Pennsylvania
Valley Surgery Center, Inc. in Van Nuys, California
Mills Surgery Center, LLC in Ontario, California
Advanced Medical of Florida, LLC in Clearwater, Florida
Women's Health Professionals, LLP in Woodbury, New York
Eye Surgery and Laser Clinic, Inc. in Concord, North Carolina
Franklin Square Health Group LLC in Franklin Square, New York
Greuner Medical PC in Hampton Bays, New York
Central Surgical Center, PC, A California Professional Medical Corporation in Glendale, California
Genesis Rehabilitation Services in Dover, Pennsylvania
AS Medical, PC in Staten Island, New York
Northeast Orthopaedics & Sports Medicine LLP in Live Oak, Texas
Genesis Rehabilitation Services in Dallas, Pennsylvania
Advanced Skin and Wound Care, LLC in St. Petersburg, Florida
Mid-Valley Surgery Center, Inc. in Riverside, California
Plastic Surgery Specialists, PC in Williamsburg, Virginia
Westchester Medical Group, P.C. in Purchase, New York
Crystal Dental Care in Puntarenas, Costa Rica
Marc J Salzman, MD, PSC in Louisville, Kentucky
Gad Lavy, DBA New England Fertility Institute in Stamford, Connecticut
Primary Care Practice in Oroville, California
Pyramid Pain and Rehab PA in Sherman, Texas
Genesis Rehabilitation Services in Bethlehem, Pennsylvania
DLD Endoscopy PLLC in Staten Island, New York
Aspirus Northstar, Inc. in Crystal Falls, Michigan
North American Partners in Pain Management, LLP in Westbury, New York
Dermatologic Procedures of Suffolk County, PC in West Islip, New York
Kriebel Dental in San Jose, Costa Rica
AAAASF facility inspectors are board certified medical specialists trained to perform a thorough and complete facility inspection. AAAASF facility inspectors follow a regimented procedure to inspect an outpatient surgery facility in the following categories:

General Environment
Operating Room Environment, Policy and Procedures
Recovery Room Environment, Policy and Procedures
General Safety in the Facility
Blood and Medications
Medical Records
Quality Assessment and Quality Improvement
Personnel
Anesthesia
About the AAAASF
The American Association for Accreditation of Ambulatory Surgery Facilities, Inc. (AAAASF) was established in 1980 to standardize and improve the quality of medical and surgical care in outpatient facilities and assure the public that patient safety is top priority in an accredited facility. More than 2,300 outpatient facilities are accredited by AAAASF, one of the largest not-for-profit accrediting organizations in the United States. Surgeons, legislators, state and national health agencies and patients acknowledge that AAAASF sets the "gold standard" for quality patient care.
AAAASF programs include surgical, procedural, oral maxillofacial, international surgical and dental. AAAASF is also deemed by Medicare to accredit ambulatory surgery centers, rehabilitation and outpatient therapy agencies and rural health clinics. For more information, visit AAAASF.org or Facebook, LinkedIn and Twitter.