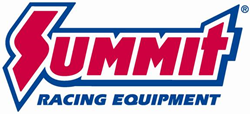 Tallmadge, OH (PRWEB) August 07, 2015
What's old is new again, and American Racing's Ansen Sprint Wheels bring that groovy 1960s look back. These wheels are the perfect choice for hot rodders looking to build a "day two" street machine.
Ansen Sprint wheels are so timeless that the gearheads at PowerNation TV's Truck Tech didn't think twice about bolting a set to a 1953 Chevy Pickup. Watch the full episode here.
Made from heavy-duty aluminum alloy, these one-piece wheels are polished to a brilliant finish. Center caps are included. American Racing Ansen Sprint Wheels are available in several sizes and lug pattern options, including 17 inch diameters to clear bigger, aftermarket brakes. That means these wheels will bolt up to vintage and modern musclecars, trucks and (of course) vans—far out, man.
Sumjmit Racing Equipment
http://www.SummitRacing.com
1-800-230-3030