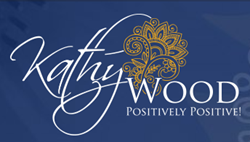 Ladera Ranch, CA (PRWEB) July 31, 2015
Kathy Wood Real Estate, a leading real estate agency in Southern California recently unveiled their new website and now the firm is letting area residents know that they have already made additions to the site. The website now features listings of homes for sale in Ladera Ranch, Mission Viejo, Dana Point, Laguna Niguel and San Clemente. According to Kathy Wood, "It was always our intention to use the new website to provide accurate and current information about the communities we serve, and we are thrilled to be able to add our new communities."
Kathy Wood Real Estate has locations in all of these locations and the listings will be featured prominently on the "Featured Properties" page of the website. Visitors to the site will see a tab at the top of the homepage that will take them to that page. Once on the page, home buyers will be able to click on the link that interests them most.
Once they have navigated to the link, prospective buyer will find a detailed description of the home. Site visitors can also navigate to the "Locations" page to learn about each community and find information on Kathy Wood's experience in that area. Each page also features a link that allows visitors to contact the Kathy Wood Real Estate Agency and get more information.
To view listings in these new communities visit http://kathywoodrealestate.com/locations/. Kathy Wood can be reached at 949.677.5551 and there is a page on the website where visitors can send Kathy a note directly from the site.
ABOUT KATHY WOOD
Kathy Wood is a native of Southern California and has proven to be a success in the many endeavors she has pursued. After earning a degree in Mathematics at UC Irvine, she spent 15 years at IBM as a Systems Engineer and then 17 years at Taco Bell corporate working to provide technology solutions for that company. Today, she is a successful real estate agent and she has drawn upon her many years in corporate America to build a practice that focuses exclusively on the client. Wood understands the South Orange County market and is able to offer her clients the knowledge she has acquired over the years.
###