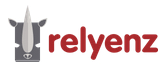 Over the past few years, the CharTec and Sophos relationship has been integral in serving the SMB market. We are thrilled to continue this partnership through Relyenz as we join the CentralPoint platform. -- Erin Malone, VP NA Channel Sales, Sophos
Bakersfield, Calif. (PRWEB) August 03, 2015
CharTec today announced the launch of a new division, Relyenz, offering security-focused value-added distribution services that deliver unified control of multi-vendor security products to managed service providers (MSP) worldwide.
Founded more than 20 years ago, CharTec built its foundation on MSP training and HaaS (hardware as a service). Relyenz will leverage the company's extensive industry relationships to introduce its new CentralPoint platform, which is now available. With CentralPoint, Relyenz partners will be able to provision and monitor vital endpoint security, password management and disaster recovery protocols in a fully managed environment.
"For years, CharTec members have been asking us if there was a way to manage their security stack just like their disaster recovery solutions from CharTec. That's why we launched Relyenz. We've brought together a strong core of individuals with extensive security background, paired with the best solutions in the industry, to better serve the MSP community," said Alex Rogers, CEO of CharTec.
Leonard Dimiceli, Vice President of Sales at Relyenz, adds, "We really believe in the concept of being 'fully managed'. Our core suite of services can be deployed and maintained through our CentralPoint Security Platform, giving partners the ability to put the focus back into servicing their customers."
"Over the past few years, the CharTec and Sophos relationship has been integral in serving the SMB market. We are thrilled to continue this partnership through Relyenz as we join the CentralPoint platform, bringing full management of our security suite to the MSP channel," says Erin Malone, VP NA Channel Sales, Sophos.
Relyenz launches today at CompTIA's annual ChannelCon Conference in Chicago, IL.
For more information on Relyenz, CharTec and the company's portfolio of managed security solutions, please contact one of our experts today at 1-844-RELYENZ, email us at info(at)relyenz(dot)com, or visit our website at http://www.relyenz.com.
About Relyenz
Relyenz is a value added distributor focused on building a unified security platform for managed service providers. Our core platform, CentralPoint, gives partners the ability to deploy and monitor multi-vendor products all from one place. The combination of proprietary technology and expertise gives Relyenz a unique position in the marketplace, unlike other distributors. Relyenz is a new division of CharTec based in Irvine, CA.