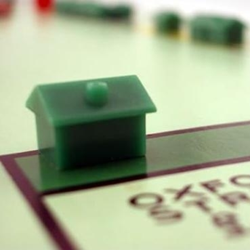 Another mistake buyers sometimes make is not being especially careful when it comes to their credit.
Chicago, IL (PRWEB) July 31, 2015
The Federal Savings Bank knows that first-time home buyers who apply for a mortgage may feel intimidated by the process. Purchasing a home requires a great deal of patience, money, paperwork and understanding. Those interested in buying a new home should familiarize themselves with mistakes to avoid when they embark on this journey.
The Federal Savings Bank shares the follwing tips on what buyers should avoid when it comes to a mortgage.
White lies can hurt
While getting approved for a specific loan amount can seem like one of the most important things to a buyer, falsifying some of the facts to help make himself or herself look better can cause a great deal of damage. White lies are considered mortgage fraud and there are penalties associated with it. In fact, an individual may face as much as 30 years in a prison and hefty fines for up to $1 million.
Applicants should always be completely honest when it comes to their salary. Especially because lenders will view your bank statements, W-2 forms and tax returns. If there is a bit of an exaggeration on the borrower's end, it will likely be uncovered.
Sometimes borrowers believe they do not need to provide information regarding the origin of the money they use for a down payment - especially if they needed to ask a family member to provide some of the cash. However, this is still considered a debt obligation because a family member is owed money.
Be careful with credit
Another mistake buyers sometimes make is not being especially careful when it comes to their credit. It's important not to make a major purchase and put it on a credit card. Essentially, it's a good idea not to make any major purchases that would increase debt.
Lenders consider potential borrowers' debt-to-income ratio when deciding whether to approve them for a home loan. Fox News also noted if a borrower takes out a substantial loan right before signing for the mortgage, it's considered mortgage fraud because the information is no longer correct. Borrowers should notify lenders of any changes made.
Don't make a major change
When applying for a mortgage, individuals should avoid substantial changes that would complicate the process. Interested buyers should not decide to change switch jobs or change the bank they do business with.
When it comes to the lending industry, professionals want to see stability in the applicants they decide to provide a home loan for.
Contact the Federal Savings Bank, a veteran owned bank, to learn more about mortgages.