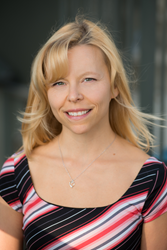 One of my missions in life is to dissolve this illusion of separation between men and women - end the battle of the sexes with peace
Vancouver, British Columbia (PRWEB) August 04, 2015
In June, the Guardian published an article from novelist Kamila Shamsie in which she challenged publishing companies to publish only women authors in 2018 to combat gender bias in the industry. But has simply talk of this gender bias already affected readers?
Award-winning screenwriter Rachelle Chartrand's response from readers points to a growing male audience for her debut novel Chrysalis: A Dark and Delicious Diary of Emergence. Men were not Rachelle's target readership when she published her diary, but from the people reaching out to her through her website and social media, she has found that her story resonates with many of them.
"I think men are drawn to Chrysalis as an opportunity to get an honest, unpolished look into the female mind," Chartrand said. "but are surprised by the rawness and humor of it. I'm getting a lot of feedback from men of all ages about how they can relate to my thoughts and experiences, the demons I faced, and the struggles I endured to open my heart."
Chrysalis is the yearlong diary of then 39-year-old Chartrand, who felt she was becoming a grown-up for the first time during this period that many would consider middle age. Along with her baggage from decades battling diseases like bulimia, alcoholism and depression, the diary features Chartrand's recognition of her destructive relationship with men and the steps she takes to heal this part of her.
"One of my missions in life is to dissolve this illusion of separation between men and women - end the battle of the sexes with peace. This was evident in my approach to being president of an organization such as Women in Film and Television Vancouver and how I approach all my relationships and interactions," Chartrand said.
For more information, visit http://www.rachellechartrand.com/.
Chrysalis: A Dark and Delicious Diary of Emergence
By Rachelle Chartrand
ISBN: 978-1-45252-006-3
Available in softcover, hardcover, e-book
Available on Amazon, Barnes & Noble, Chapters.Indigo and Balboa Press
About the author
Rachelle Chartrand is an award-winning screenwriter, producer and past-president of Women in Film and Television Vancouver. She has been involved with the film industry for fourteen years, first as an actress, then as story consultant and creative producer and now as a full-time screenwriter. Additionally, Rachelle holds a bachelor's degree in physics with a minor in mathematics from the University of Alberta. Her eclectic teaching experience includes working with ESL students abroad as well as at-risk youth, young offenders and autistic children at home. Rachelle currently resides in Vancouver, British Columbia.
# # #
**FOR IMMEDIATE RELEASE**
For review copies or interview requests, contact:
Jaymie Shook 317.602.7137 jshook(at)bohlsengroup(dot)com