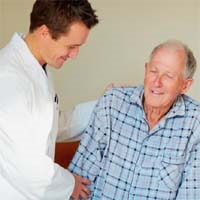 We report an encouraging median survival of 62 months in patients who had recurrence of disease...
(PRWEB) August 04, 2015
Mesothelioma researchers in Australia have some promising news for peritoneal mesothelioma patients whose cancer has come back: Retreatment may be a viable option. Surviving Mesothelioma has just posted an article on the new research.Click here to read it now.
According to surgeons at the University of New South Wales, peritoneal mesothelioma patients can undergo retreatment with cytoreductive surgery and heated intraperitoneal chemotherapy without increasing their risk of complications.
"We report an encouraging median survival of 62 months in patients who had recurrence of disease and had repeat CRS and HIPEC with similar morbidity and mortality with the initial operation," writes author Yeqian Huang of the St. George Clinical School at the University of New South Wales.
The study focused on 58 CRS/HIPEC treatments performed on 44 peritoneal mesothelioma patients. Some patients had as many as four treatments.
"Although CRS/HIPEC is the first-line treatment for peritoneal mesothelioma, it is still not a cure. Until there is one, it is hopeful to know that patients do have an option when and if their mesothelioma comes back," says Alex Strauss, Managing Editor of Surviving Mesothelioma.
For more information on the CRS/HIPEC treatment combination and the results of the Australian study, see Extended Survival of Peritoneal Mesothelioma with Repeat Treatment, now available on the Surviving Mesothelioma website.
Huang, Y, et al, "Repeat cytoreductive surgery and hyperthermic intraperitoneal chemotherapy for recurrent malignant peritoneal mesothelioma", July 16, 2015, European Journal of Surgical Oncology, Epub ahead of print, http://www.ejso.com/article/S0748-7983(15)00527-2/abstract
For nearly ten years, Surviving Mesothelioma has brought readers the most important and ground-breaking news on the causes, diagnosis and treatment of mesothelioma. All Surviving Mesothelioma news is gathered and reported directly from the peer-reviewed medical literature. Written for patients and their loved ones, Surviving Mesothelioma news helps families make more informed decisions.