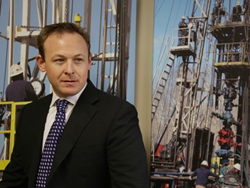 Although oil and gas development in Michigan in the recent years has not been as robust as in other states, it does not mean we do not have an abundance of oil and gas reserves in Michigan
(PRWEB) August 04, 2015
"We have a break-even point at $15 per barrel," Conway told Greene. "Lots of jobs will be compromised if the price of oil remains low."
While low crude oil prices are good for the traveling public and consumers, Conway is quoted in the article as stating how low crude oil prices impact exploration and production companies and could eventually affect jobs in the Midwest.
Sixty percent of the Fortis workforce comes from Michigan and ninety percent of the operations in the Appalachian basin are staffed with Michigan people.
Conway said the nation's oil and gas industry has provided a rebirth in many communities, including those in upper Michigan.
"Although oil and gas development in Michigan in the recent years has not been as robust as in other states, it does not mean we do not have an abundance of oil and gas reserves in Michigan," Conway said.
Read the entire blog here:
http://www.crainsdetroit.com/article/20150715/BLOG010/150719879/low-gas-crude-oil-prices-good-for-consumers-bad-for-oil-production
About Fortis
Fortis Energy Services, Inc. is a leading oil and gas well service company in the USA, providing oil and gas well services throughout the production life cycle. Fortis' safety culture sets them apart as a leader in the industry. Quality people and quality work contribute to Fortis' exceptional growth rate. A well-maintained fleet combined with highly experienced professionals has enabled Fortis to establish strong customer relationships and an excellent safety record.
For Info contact: Nancy Thompson nthompson(at)fortisenergyservices(dot)com