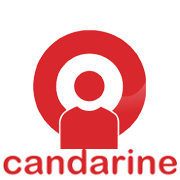 "The Internet and social media has disrupted traditional recruitment, which paved the way for Candarine to develop targeted social media recruitment technology and services that help companies realize measurable success and cost savings."
New York (PRWEB) August 05, 2015
Candarine, the technology leader in content distribution to targeted Social Media channels announces the expansion of the company operations to the U.S. market by opening it's first location in New York City. Candarine is responding to U.S. market demand for a disruptive technology that is proven to help companies attract passive candidates from within niche social media channels, and to help companies eliminate inefficiencies and cost associated with social media recruitment.
Candarine has already developed strategic partnerships with San Francisco-based SmartRecruiters, a leading cloud recruiting platform that makes it easier for businesses to hire great people.
According to Jobvite, 94% of recruiters use, or plan to use social media for recruiting. This number has increased steadily for the last 6 years, and employers who used social media to hire found a 49% improvement in candidate quality over candidates sourced only through traditional recruiting channels. An Aberdeen Group study found that 73% of 18-34 year olds found their last job through a social network, and 30% of all Google searches, about 300 million per month, are employment related according to Unbridled Talent.
Vaida Vaitekunaite has been appointed to the role of Head of Alliances for Candarine. Vaitekunaite commented, "The Internet and social media has disrupted traditional recruitment, which paved the way for Candarine to develop targeted social media recruitment technology and services that help companies realize measurable success and cost savings." Vaitekunaite added, "We are looking forward to deepening our relationships with our existing partners and clients in the U.S. to help more companies leverage Candarine as a part of their talent acquisition strategies around the globe".
Candarine has built a social media recruitment technology platform with a clear mission to help companies across the world to attract the best talent. Candarine's technology is an award-winning combination of integrated recruitment marketing and advertising tools, which has already helped more than 600 clients in 50 countries leverage social media as a sustainable complement to their overall recruitment strategy.
For additional information about Candarine, please visit http://www.candarine.com, or e-mail info@candarine.com.