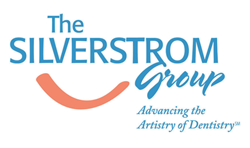 Angela had a difficult journey, but She is ready to start the next chapter of her life with a new smile that matches her vibrant personality—that is something we are very honored to gift her.
Livingston, NJ (PRWEB) August 04, 2015
The Silverstrom Group chooses two-time breast cancer survivor Angela Ratterman as the 2015 honoree of the Smiles for Life Award in partnership with the American Cancer Society. Voted Best Dentists in New Jersey, The Group launched this program to restore the mouths of cancer survivors whose teeth were terribly damaged from chemotherapy and radiation. A mother of two boys from Louisville, Kentucky, Angela will receive a $25,000 smile makeover by dentist Dr. David Silverstrom at his state-of-the-art practice in Livingston, New Jersey. Angela's transformation will be revealed at the American Cancer Society's 36th Annual Diamond Ball on Saturday, November 21, 2015.
"Angela had a difficult journey, but she persevered and survived. Although she is in remission, her mouth needs to be rehabilitated to maintain her overall health," says Dr. David Silverstrom, co-owner of The Silverstrom Group. "She is ready to start the next chapter of her life with a new smile that matches her vibrant personality—that is something we are very honored to gift her."
The American Cancer Society provides a wealth of lifesaving services and programs to assist cancer patients and their caregivers, including free transportation to and from treatment through the Road To Recovery program, and free lodging for cancer patients and caregivers at 31 Hope Lodges nationwide. Many survivors face issues after cancer, including lack of information about new treatments, inadequate or no insurance, and psychosocial struggles. Once active treatment ends, cancer survivors still must cope with the long-term effects of cancer, which can include physical side effects; psychological, social, and emotional concerns; and financial hardships. The American Cancer Society's community-based programs and services are there to help.
Angela Ratterman has been in remission since April 2014. She was first diagnosed with breast cancer in January 2007, after which she had a double mastectomy and then chemotherapy. She endured multiple treatment-related complications, 19 hospital admissions (some stays lasting two to three weeks), and nine months of chemotherapy. In June 2013, three years after returning to work in the human resources field, Angela was re-diagnosed with breast cancer of the lymph nodes. She mentally and emotionally prepared herself for another round of treatments by staying optimistic and eliminating everything in her life that didn't have a positive light. The goal was to be an example and show people how to survive. Angela succeeded and shared her heart by journaling during her treatments. These stories of hope and survivorship can be found online at http://www.caringbridge.org/visit/angelaratterman.
Angela has always believed in giving back or paying it forward; therefore, she is involved in two non-profit organizations that bring smiles to people's faces. She participates in Chemo Angels, which assigns her cancer patients and senior citizens to whom she sends handcrafted cheerful, encouraging cards on a weekly basis. She also sends them care packages monthly with items for their enjoyment. Angela is a WISH Designer for 3 Little Birds 4 Life, which grants wishes to young adults battling cancer. Angela has successfully designed and planned wishes for recipients all across the United States. Because of her own challenges and struggles, she understands their battles. Offering words of advice, and encouragement through these avenues, is one of the many ways she is an inspiration and source of strength to people along the way.
For more information about the Smiles for Life Award, please contact Nubia DuVall Wilson at 862.485.2759 or email Nubia(at)ReadyToSmile.com.
For more information on the American Cancer Society, Eastern Division, please contact Emily Nelson at 732.951.6360 or email at Emily.Nelson(at)cancer.org.
###
About the Smiles for Life Award
Launched in 2014, The Silverstrom Group created the Smiles for Life Award to rehabilitate the mouth of cancer survivors with a $25,000 smile makeover. Dry mouth, rampant decay, and tooth loss are common symptoms of cancer patients, which create functional and aesthetic issues. The dentists at The Silverstrom Group are experts in managing these problems. Candidates are elected by doctors, friends and family of the survivors, or by the survivors themselves. The recipient is chosen based on need. By documenting and revealing this transformative process through a partnership with the American Cancer Society, the award showcases to the world the healing power of a smile makeover and celebrates survivorship.
About The Silverstrom Group
Recently featured on Prevention.com, Yahoo! Health, and NYPost.com, The Silverstrom Group is an award-winning dental practice setting the curve in cosmetic dentistry. Dr. David Silverstrom and Dr. Gary Silverstrom educate patients on how oral health impacts overall health. The Group caters to all ages and boasts a state-of-the-art commercial lab, highly trained staff, a relaxation room, and a café. A range of cosmetic, restorative, and general dentistry services is offered, such as dental implants, porcelain veneers, same-day crowns, new teeth in an hour, Invisalign straightening, and teeth whitening. For more information, visit our site. Find us on Twitter @SilverstromGrp, on Facebook at /ReadyToSmile, and on Instagram @SilverstromGroup.
About the American Cancer Society
The American Cancer Society is a global grassroots force of nearly three million volunteers saving lives and fighting for every birthday threatened by every cancer in every community. As the largest voluntary health organization, the Society's efforts have contributed to a 22 percent decline in cancer death rates in the US during the past two decades, and a 50 percent drop in smoking rates. Thanks in part to our progress nearly 14.5 million Americans who have had cancer and countless more who have avoided it will celebrate more birthdays this year. We're determined to finish the fight against cancer. As the nation's largest private, not-for-profit investor in cancer research, we're finding cures and ensuring people facing cancer have the help they need and continuing the fight for access to quality health care, lifesaving screenings, clean air, and more. For more information, to get help, or to join the fight, visit cancer.org or call us anytime, day or night, at 1-800-227-2345.