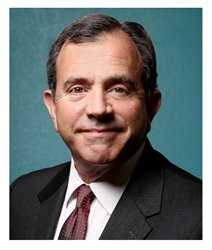 Bruce McCalley brings a wealth of healthcare sales and marketing experience in the US...and worldwide.
St. Louis, Missouri (PRWEB) August 04, 2015
SanusEO, the healthcare industry innovator of Interactive Automated Texting (IAT) solutions, today announced that Bruce McCalley joins its executive leadership team as Senior Vice President of Sales and Marketing. Mr. McCalley brings a 30-year track record of sales success at technology companies and expanding global markets with a special emphasis on the healthcare industry.
Today, patients are becoming an active member of their healthcare team. Greater demands are being made on patient care effectiveness through reduced reimbursement and quality incentives. SanusEO leads the way in providing easily implemented Population Health Management applications that offer real-time feedback through an Interactive Automated Texting platform. This platform allows for the successful management of a variety of chronic illnesses like diabetes, Congestive Heart Failure (CHF) and COPD, as well as supporting joint replacement surgeries and wellness programs through a simple, easy-to-use, mobile-texting application.
"Bruce McCalley brings a wealth of healthcare sales and marketing experience in the United States to SanusEO, in addition to his proven success in foreign markets including Europe, South America and Asia. His international experience allows SanusEO to leverage the multi-language capabilities of our solutions worldwide," said Mary Louise Helbig, President and CEO of SanusEO.
"I am excited to join the SanusEO team and help to deliver easily-implemented, cost-effective mobile solutions that have already demonstrated incredible acceptance from patients with outstanding results," said McCalley. "The problems with most patient-enabled, mobile solutions today are adoption and ease-of-use. SanusEO solves both problems with a very simple to use, text-only approach for patients and web-based population management solutions for clients offering immediate, real-time results from day one."
Previously, McCalley held positions as Vice President of Business Development for Socrates Health Solutions, Regional Sales Director for Skylight Healthcare Systems and was the top producer at VISICU, making significant contributions that helped the company with their Nasdaq Initial Public Offering and ultimately their acquisition by Philips Healthcare.
About SanusEO
SanusEO LLC, is an mHealth company offering mobile texting and web services to support population health management with a focus on improving both clinical and financial outcomes. SanusEO's Population Health Management application provides care teams with daily alerts and access to real-time participant program data for both immediate and long-term intervention planning. SanusEO is an innovator of Interactive Automated Texting (IAT) solutions for healthcare patients, providers and insurers. SanusEO provides a simple to implement and use, cost-effective, mobile texting solution for a variety of chronic diseases, including diabetes, Congestive Heart Failure (CHF), COPD, and joint replacements with multi-language capability. Please visit http://www.SanusEO.com for more information.
To find out more, click here to read the St. Louis University Center for Outcomes Research (SLUCOR) Program Evaluation Report:
Mobile Text Messaging to Support Post-Discharge Transition Care and Reduce 30-Day Hospital Readmission Evaluation
http://www.healthymehub.com/wp-content/uploads/2015/06/HealthyMe_SSM_-SLUCOR-Report-2015_06.pdf
###
Media Contact:
Connie Gallagher
cgallagher(at)sanuseo(dot)com
(888) 603-9062, Ext. 701
Copyright 2015 SanusEO, Inc. SanusEOTM is the trademark of SanusEO, Inc. 911 Washington Avenue, Suite 721, St. Louis, Missouri 63101