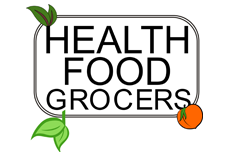 La Jolla, CA (PRWEB) August 03, 2015
Representatives with Health Food Grocers today announced that it has launched an "Ask a Nutritionist" service on its website.
"Our 'Ask a Nutritionist' feature on our website is a free service to our community for those seeking general information on how to eat healthily," said Liza Brisk, nutritionist and spokeswoman for Health Food Grocers.
Health Food Grocers' website offers a variety of products across several natural health categories, including vitamins and nutritional supplements, organic and green lifestyle products, vegan, vegetarian, paleo, kosher, baby and children products, natural beauty, meal replacements, energy bars, and snacks to complete a healthy lifestyle.
"We also offer nutritional advice and have an active blog with healthy recipe ideas and lifestyle tips," Brisk pointed, before adding, "What makes us different is that at HFG, we offer an online shopping experience where the consumer can shop in definitive lifestyle categories, for example Vegan, Organic or Gluten free. When seeking to shop via a particular lifestyle, this offers not only convenience but a community feel."
In addition to offering thousands of health related products, Brisk noted, the company's new 'Ask a Nutritionist' service will bring an additional benefit to customers, especially those who have a question about diet and nutrition.
Brisk stressed that it seems like every time we all turn on the T.V., there is a new health craze or dietary superfood sweeping the scene, or it's likely that we all see a food that was once considered healthy is now getting a bad rap.
"Is it any wonder that many people are confused?" Brisk questioned.
"The best way to know what to eat or what foods are healthy is to speak with a nutritionist," Brisk said. "When it comes to healthy foods you just need to look to nature, forget the outdated notion that you must go on a 'diet', just keep it simple. If you simply follow what Mother Nature has to offer that you will find amazing health benefits. Yes, it's really that easy."
Brisk pointed out, "We receive hundreds of questions, via email and through our website every month. Understanding product labelling is no easy feat and choosing the best foods in a supermarket environment can be very discouraging to say the least. Ask a nutritionist to teach you how to read and understand food labels and ingredients and set you on the right path for a simpler healthy eating lifestyle."
For more information, please visit https://www.healthfoodgrocers.com/about-us/ and https://www.healthfoodgrocers.com/blog/
About Health Food Grocers
Here at Health Food Grocers we strive to provide quality health food products and holistic nutrition information to help you navigate important "real – food" diet decisions. There is no such thing as "miracle cures". Good health demands a foundation of good nutrition. If your health food store doesn't point you toward quality products as a starting point, then welcome to Health Food Grocers - where knowledge is power.
Contact Details:
Liza Brisk
Health Food Grocers
Toll Free Phone: 888-51- GROCERS
Source: Health Food Grocers