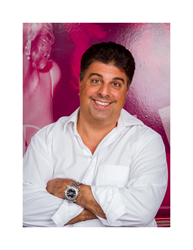 "Currently, Jamaicans are facing hardship caused by the inability of the country to grow and create jobs for the people.
(PRWEB) November 03, 2015
Chairman of Cool Corporation, Joe Issa, says in an interview that in light of the current hardships facing Jamaicans, the introduction of Casino gaming could bring much-needed relief and take the economy on a growth trajectory, provided it is handled properly.
Issa was being interviewed on statements which he made in an article in the North Coast Times titled, "Casino could be catalyst for economic growth if handled properly, says Issa", accessed on November 2, 2015 at http://www.northcoasttimesja.com/?p=3156, in which he hailed Jamaica's casino-ready status and said if handled properly, it could be a catalyst for a meaningful portion of the country's economic growth.
"Currently, Jamaicans are facing hardship caused by the inability of the country to grow and create jobs for the people. The situation has gotten worst since the country entered into an agreement with the IMF over two years ago, which has seen major cuts in economic and social programmes, as the authorities re-direct funds towards reducing its massive debt. This has caused the economy to lose jobs while inhibiting it from creating new ones."
"But if handled properly, casino operations in Jamaica could bring a measure of relief to the current hardships being felt, by creating many new jobs, influencing the growth of other businesses around it and generating enormous tax revenue for the government's coffers, thus enabling it to expand social programmes beyond the current limit, without spending its own money. In the process the economy will benefit greatly through increased investment and foreign exchange inflows and higher levels of consumption," says Issa.
In pitching the need for casinos, in order to reduce hardship and grow the economy, Issa adds, "It is good for the country, the government and the people, who really need a break from making sacrifices," citing the Jamaica Debt Exchange, in which the public was made to forgo interest income, in order to reduce the country's debt and enable it to qualify for the IMF's Extended Fund Facility; and the very IMF programme which they sought to facilitate in 2013.
The latest World Bank Report updated on September 10, 2015 at http://www.worldbank.org/en/country/jamaica/overview#1, agrees with Issa that Jamaica is facing growth challenges and hardship.
It said that despite some progress made so far under the IMF's economic reform programme, with1.9% growth forecasted for the fiscal year 2015/16, the highest in many years, Jamaica's economic growth is still low, averaging 1% over 30 years, making it one of the slowest growing developing countries in the world.
The report also stated that Jamaica "continues to be confronted by serious social issues that predominantly affect youth, such as high levels of crime and violence and high unemployment," which, at 38% is more than twice the national average. It also informed that the country, "which had seen its poverty rate drop almost 20 per cent over two decades, saw it increase by eight per cent in a few years."
But even as the hardship continued, the introduction of casino in Jamaica remained a hot topic, too hot to handle by successive governments, who have tended to leave it alone because of the country's largely Christian community. until six months ago, according to the North Coast Times article, when the government passed legislation to enable the operation of casinos in resort properties and one month later gave approval to develop Jamaica's first two casino resorts.
In anticipating objections by the church community Issa, who is a Eucharistic Minister of the Roman Catholic Church, argues that by restricting casinos to resort properties, this will complement concerns that it will turn locals into compulsive gamblers and young girls into prostitutes. He adds that "by giving casino licenses only to big operators with deep pockets, this will also complement the need to maximize its contribution to the economy and people of Jamaica.
Commenting on aspects of the North Coast Times article which said that the approved developers would be required to develop their properties first, before applying to the Casino Gaming Commission for a casino license, Issa insists that this must be the modus operandi.
"This is the proper way to do it, in order to reap great benefits...let them first build and operate the hotels so that there is transparency in investment level, hotel operation and employment creation, before they can get the licence. And afterwards, ensure that it is their guests or those from other resorts who are sitting at the gambling tables, and not locals," says Issa, who managed his father's SuperClubs chain of all-inclusive resorts for 15 years.
"Only then will casinos impact economic growth in a meaningful way, by increasing economic activity or gross domestic product (GDP), which is the sum total of investments, consumption by both the private and public sectors and net exports," says Issa, who is a past student of the London School of Economics (LSE) in the United Kingdom.
According to the North Coast Times article, Issa's views on the large scale benefits that can be derived from casino gaming are well supported by Doug Walker and others. Therefore, he urges hotels in the resort town of Ocho Rios in the parish of St. Ann, which may meet the requirements to operate casino, to go ahead with the process of introducing it to their properties.
Issa, who is a former president of the St. Ann Chamber of Commerce and currently, a member of the Past Presidents Advisory Committee says, "Businesses and people in Ocho Rios have suffered as a result of the downturn in cruise ship arrivals since the advent of the Falmouth Port in 2011...it is no longer the cruise ship capital of Jamaica...many businesses have closed and jobs have been lost...casinos could bring back the jobs lost and benefit other businesses...it could alleviate the hardships."